Kim kardashian and Kanye West pose with their kids at Saint West's Tarzan themed birthday party on December 1st.
"Celebrating Saint with a Tarzan themed party," Kim captioned of the above photo.
The party was a joint birthday celebration for Saint and his cousin Reign Disick; it was held at the Kardashian-West home.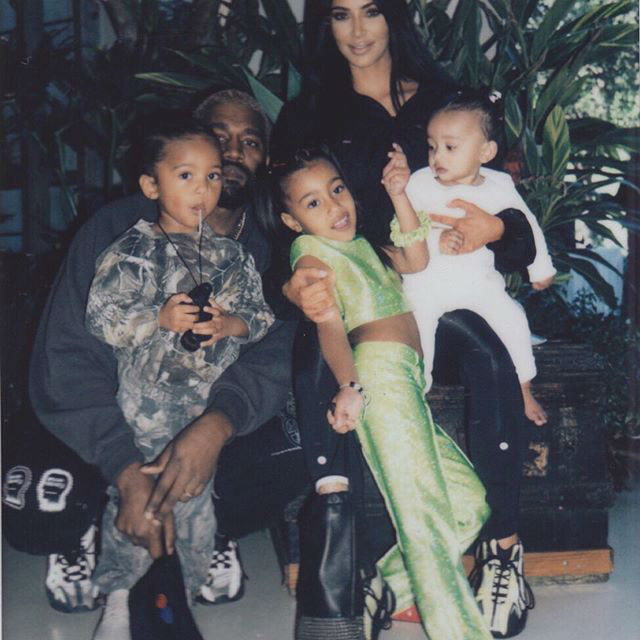 Kim recently described what it is like having three kids. She told Extra, "Three is wild, having three kids is really insane." She went on, "Yesterday was a hard day because we have the flu going around. So once the flu happens ,and I felt it in the house and my baby didn't have it — Chicago — I sent her to Cleveland with Khloé. So I said… 'Khloé, please take her for like four days, because she'll get sick [at home] with everyone."