Excitement spread like wildfire when fans heard that Tichina Arnold and Tisha Campbell would host this year's Soul Train Music Awards. The former Martin co-stars definitely showed up and out while hosting the main show this past weekend.
Tichina brought her daughter, Alijah Kai Haggins, onstage for a post-show interview with K-Michelle. Alijah definitely gave attendees a treat as she rendered a musical selection while in the spotlight. Anyone who has ever heard Alijah sing in video clips on her mom's Instagram page knows that the girl can blow.
Tichina Arnold has been quite busy with filming for the new CBS show, The Neighborhood. The actress, who stars alongside Cedric The Entertainer in the series, recently spoke with Black Girl Nerds about her new role.
"I think it's going to be a realistic comedy," Arnold shared. "Gentrification is real and there's not too many Black people excited about white guys moving into their neighborhood. A lot of people are not ready for change. There are a lot of people who do not want to see change, even with this new wave of social media. A lot of stuff is changing and a lot of people are fearful and that's where racism starts. It's the fear of not knowing, of not being knowledgeable about certain things."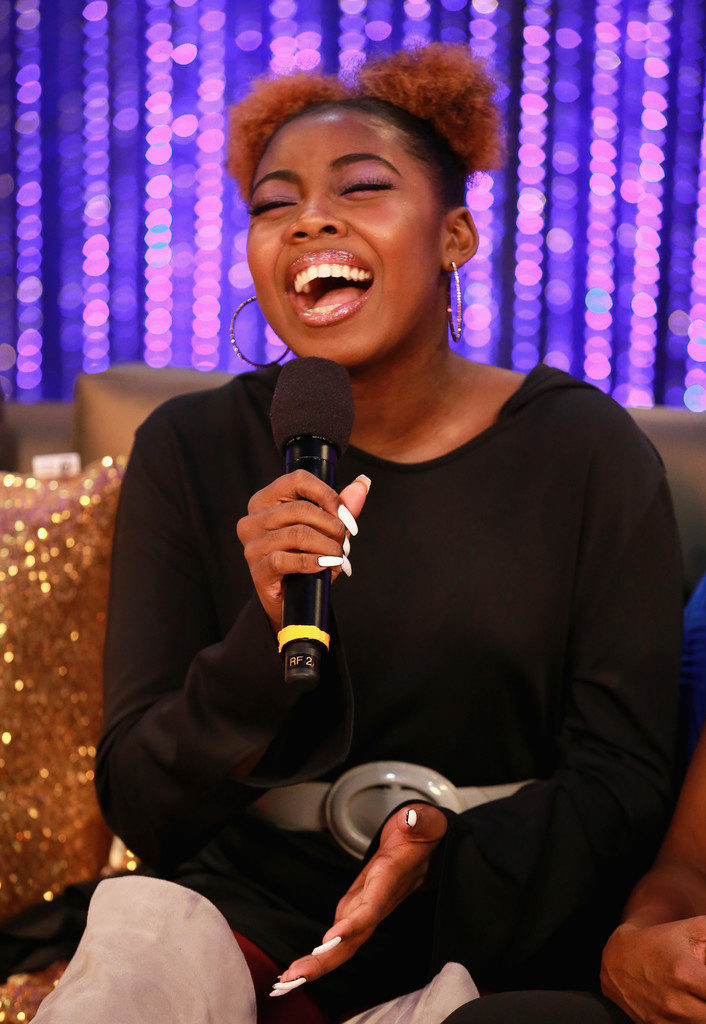 Arnold also talked about her daughter's big personality, which has the power to make major waves in the coming years. "She's actually better than me," Tichina said of her daughter's many talents. "She dances, she sings," the celebrity mom continued. "I wasn't that good at 14. At 14, I was still figuring it out but she's really good. She wants to be in show business so I am showing her how to be in it."
Keep your eyes and ears open for Alijah Kai Haggins. Catch The Neighborhood every week on CBS!
Photo: Getty Images