Nick Cannon is loving the upcoming Harper's Bazaar issue that focuses on the music industry greats. He especially likes the part where Mariah Carey and the twins, Monroe and Moroccan, give a cute photo shoot.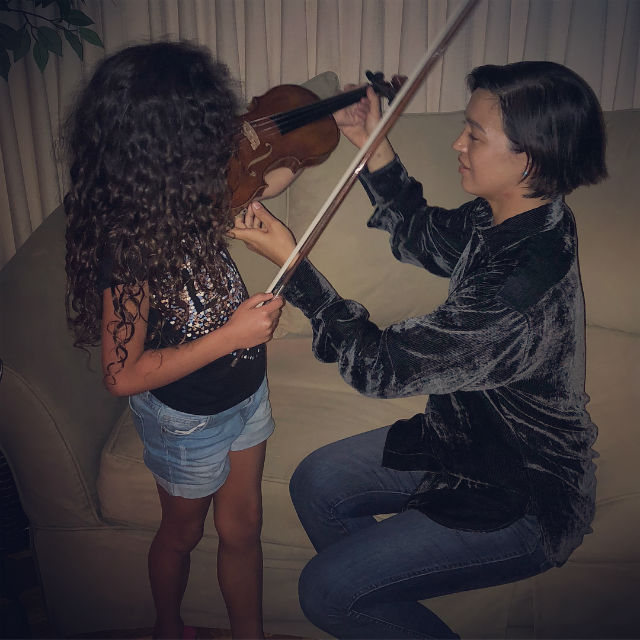 "I love what Harper's did with the whole thing," Nick tells ET Online exclusively. "[They] captured real authentic moments and you could see [with] the twins and Mariah, that was a true moment, like they all had genuine looks on their faces of happiness and joy."
Some of the joy may have come from the twins' interest in the music industry. "My daughter really wanted to learn piano so I kind of taught her a little bit when it comes to piano," Nick says. "My son has always been into drums and he's like a little tech geek too, so, like, engineering and all that stuff, he's into that. I can see him being a producer or something. But the fact that they all have musical ability in them and enjoy doing it, even at this early age, is really fun," Nick adds.
Fans of Mariah Carey will get to hear her in all of her awesomeness when the new Fox series The Masked Singer makes its debut in coming weeks. Nick Cannon strongly believes that his ex-wife will be ousted in the show that calls for audience members to guess the singer with the mic because of Mariah's incredible vocal abilities.
"She sings better than everybody," Nick shares. "They would notice [that it was her] as soon as she hit one of those high notes," he adds.
"But that's the thing," Nick explains. "Some of these people behind these masks are disguising their voices, they are coming and singing in different genres of music that you wouldn't expect… everybody [will be] sitting at home trying to figure out who's behind the mask."
You can catch The Masked Singer on Fox in January 2019. Stay tuned for more Nick Cannon and Mariah Carey parenting news!