Ashley Nicole Wheeler has a name for the group of trolls who decided to criticize her post-partum body: Negative Nancys. The celebrity mom took to Instagram this past weekend to thank her loyal fans for standing up to critics who had a problem with her fit and fabulous post-pregnancy body.
"While everyone's postpartum journey is different, they are all equally beautiful and bringing a new life into this world should be celebrated," Ashley said. " I really appreciate all the positive energy so many of you have sent my way and I'm so lucky to have a following that is so supportive and that has my back when the Negative Nancys show up," she continued.
"Although this is my postpartum reality, this doesn't mean I don't also experience some of the unpleasantries that come with bearing children (i.e., stretch marks, weight gain, loose skin, etc.)," Mrs. Wheeler explained. "I not only share my journey to inspire other women but also to uplift myself. Your body goes through so many changes physically and hormonally so self-care and self-love are very important to me. Moms need to be mentally healthy and happy to best take care of their babies. Anyway, this is just the beginning of my postpartum journey so if you're mad now, I'd advise you to unfollow now!"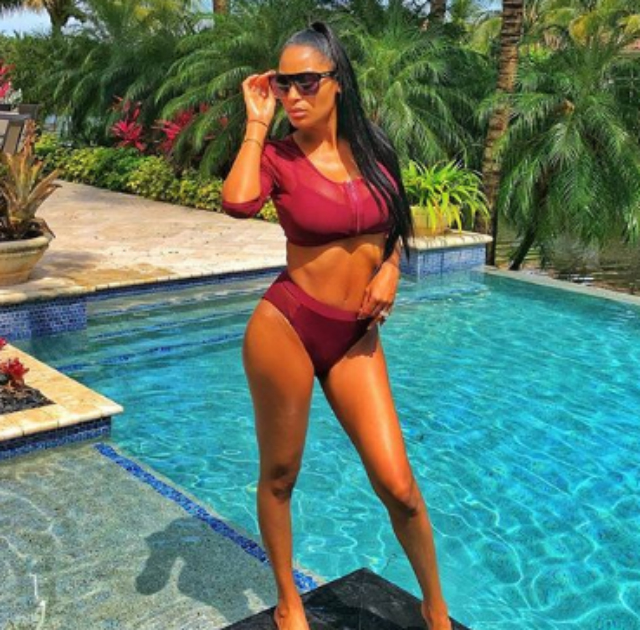 It was just two weeks after Ashley Nicole gave birth to her and husband Philip Wheeler's son, Philip Wheeler II, that the model took to Instagram to share a picture of her holding the infant in her arms. Ashley shed light on her postpartum body, which included a flat stomach.
"Two weeks postpartum and I'm starting to feel like myself again," Mrs. Wheeler said. "I still waddle like I'm pregnant," she admitted. "No dieting/exercise yet… just breastfeeding which helps shrink your uterus," the new mom added.
Many people admired Ashley Nicole's snapback. Some critics, however, deemed the new mom's ability to look fit and fabulous less than one month after giving birth as too good to be true. "No way after just 2 weeks," one troll wrote before inserting an annoyed emoji. Another critic asked, "Why are your boobs out in every single post? Don't even fit your frame." Really, people?
In any case, Philip Wheeler II is Ashley Nicole and Philip Wheeler Sr.'s first child. Stay tuned for more celebrity mom news!