Jaden Smith spoke during the LVMH Prize 2018 Edition at Fondation Louis Vuitton on June 6, 2018 in Paris, France.
When it comes to having favorites or role models, it may come as a surprise to many that superstars also have artists they look up to and admire. So, just who is Jaden Smith's all-time-favorite artist? Well, the winner is Kid Cudi.
In a recent interview, Smith said about the "Day 'n' Nite rapper, "I feel like people that I look up to are just dropping away like flies lately, but the person that I still do look up to is Kid Cudi. That's my ultimate. He's my number one favorite artist."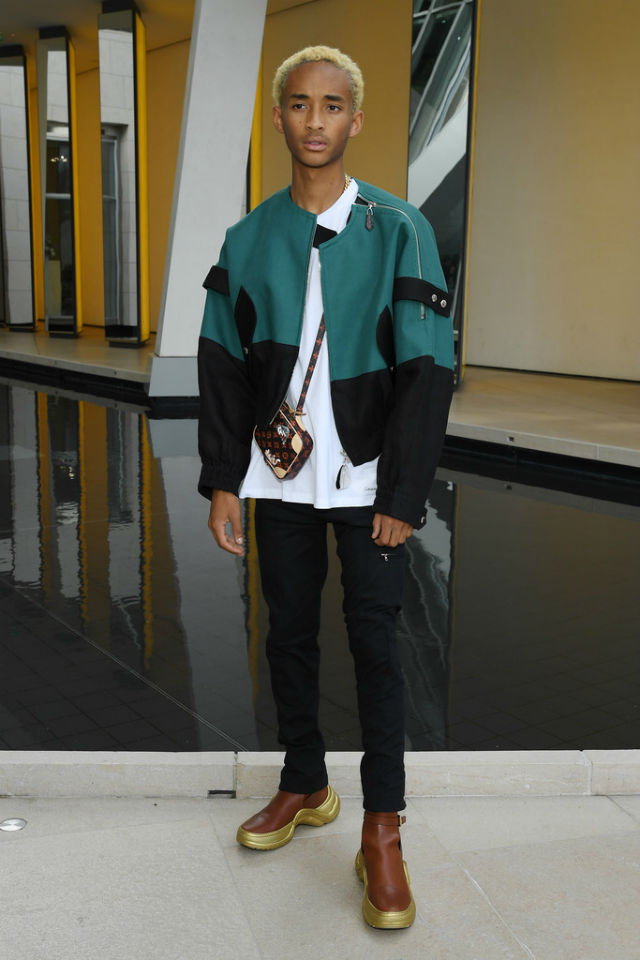 Rounding out Smith's current list of his top favorites in the industry are Pharrell, Frank Ocean, Tyler the Creator, and A$AP Rocky.
"Tyler and Rocky are really like my two, some of my two favorite people who just, aside from music too, they're just awesome. If Tyler never made music, he's still a legend here. He's still a legend in Fairfax."
Check out the full interview below and let us know what you think. Do you and Smith share some of the same favorite artists?