Imagine preparing to leave an awards show because you don't think you will take home the trophy. Then, just as you are ready with your things, imagine your name being called for the prize you deemed unattainable. Such is what happened to Wayne Brady at the Emmy Awards this past weekend.
The actor was nominated for his stellar hosting of Let's Make A Dea. Some would be overwhelmed by the not, but Wayne had seen them come and go for years. In fact, Brady has been nominated for an Emmy Award for Let's Make A Deal since the show's inception in 2009. The actor, however, has never grasped the prize. Brady assumed that this past weekend would be another instance of coming close but, ultimately, missing the mark. He was pleasantly mistaken when the awards' host, Tom Bergeron, called his name for Outstanding Game Show Host.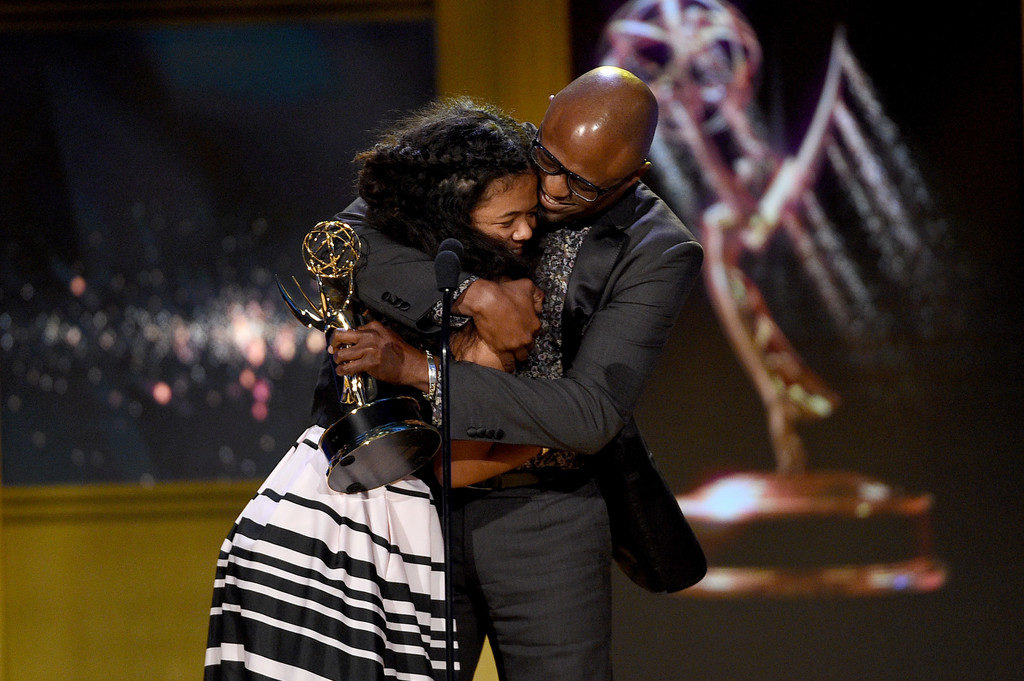 "This has been a great show, but I'm hungry, and I was waiting for Steve Harvey to come up here and get the award," Wayne told attendees during his acceptance speech. Steve Harvey took home the prize for Outstanding Game Show Host last year, hence, Brady's apprehension about his chances of winning this year.
Wayne also revealed that he often feels as if game shows are "disrespected as show business' distant cousin." The celebrity certainly was not in the mood to quiet his thoughts as he told the teleprompter to "suck" it when the behind-the-scenes worker encouraged Brady to wrap up his speech. "It took me nine years to get here," the actor said. Indeed!
Perhaps the most significant moment of Wayne's segment was when the actor brought his daughter, Maile, onstage to help him receive the award (pictured above). Support systems are everything in Hollywood!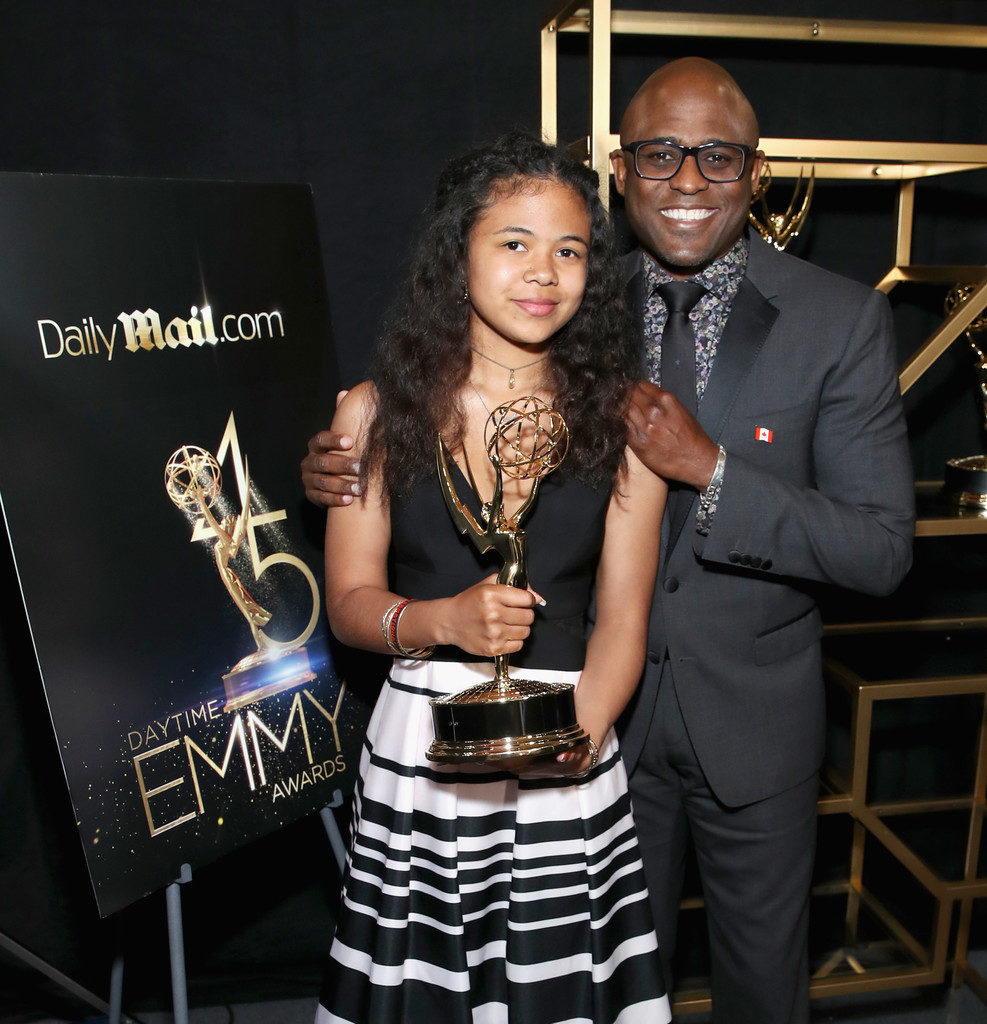 Wayne Brady is the proud father of one child. Stay tuned for more celebrity father news!
Photo: Getty Images