Tia Mowry is giving us an inside look at her baby girl's room in her latest "Quick Fix" segment. The celebrity mom shows us everything from shoes she has purchased for her daughter to the decor, which is nothing short of bright and beautiful.
"You asked and you got it," Tia told her Instagram fans on Friday. "Baby girl is almost here and we are READY," she exclaimed. "I'm loving the earth tones and calm vibes of all the decor, and can't wait to see her grow into this gorgeous room."
Jake Alexander was one of the masterminds behind Tia's nursery creation. The interior designer did a spectacular job of putting together an airy space in which the newest member of the Hardrict family can thrive. "An organic color palette & minimal clutter make for an ultra calming environment, which is perfect for me and baby girl," Tia shared with her Facebook subscribers.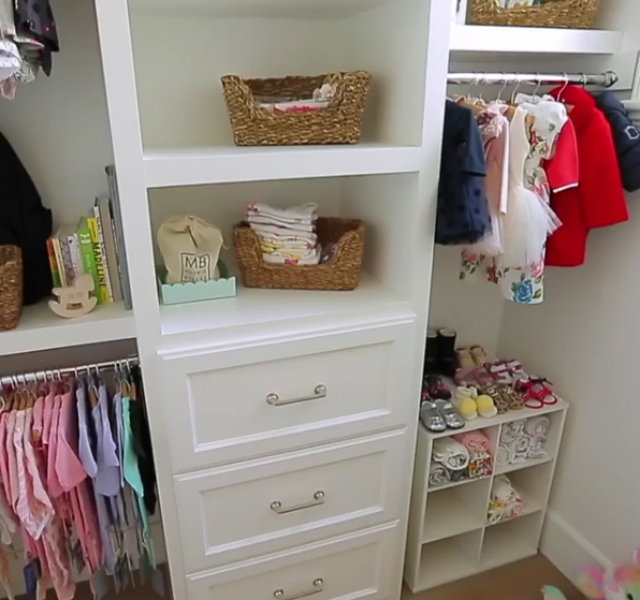 We are waiting with great anticipation for the arrival of Tia and her husband Cory Hardrict's baby girl. It was just a few weeks ago that the expectant actress shared gratitude over her family's expansion. "I was in denial, to be honest with you," Tia said during an interview with Mini magazine. "I probably went through 20 pregnancy tests. It was hard for me to get pregnant, so I wanted to be super positive before I got too excited," she explained.
Both Tia and her husband were overjoyed to learn that they were expecting a girl. "I started crying because I knew how much my husband wanted to have a girl," the celebrity mom told media.
The Hardict's baby girl will join their son, Cree Hardrict, at home in coming weeks. Stay tuned for more celebrity pregnancy news!