It was an all-girls weekend for Angelina Jolie who attended the 2018 Annie Awards with her daughters, Zahara and Shiloh, on Saturday (February 4). The event was held at the UCLA campus in Los Angeles, and Jolie was in attendance to represent her latest film, The Breadwinner.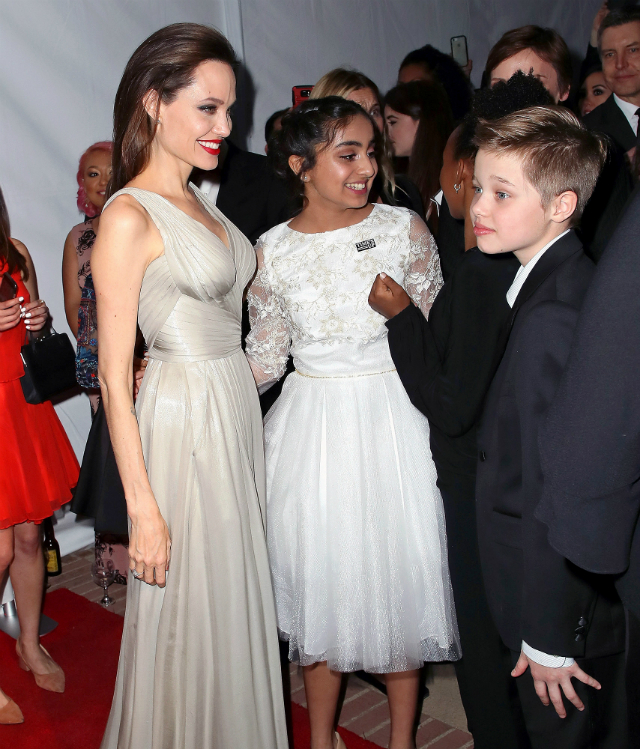 The Breadwinner is an animated motion picture that tells the story of an 11-year-old girl named Parvana living in Afghanistan. The youngster must dress as a boy to provide for her family since, according to cultural customs, the woman is not supposed to be the breadwinner. This headstrong girl has courage in the face of the much adversity, which is definitely something that viewers admired when the film made its public debut last year.
Angelina Jolie executive-produced The Breadwinner, while Nora Twomey directed the work of art. "I knew that this was going to be something that was wonderful for our animators, to take those designs and add a subtle animation to that work," Nora said of the vision behind the motion picture during an interview with Deadline.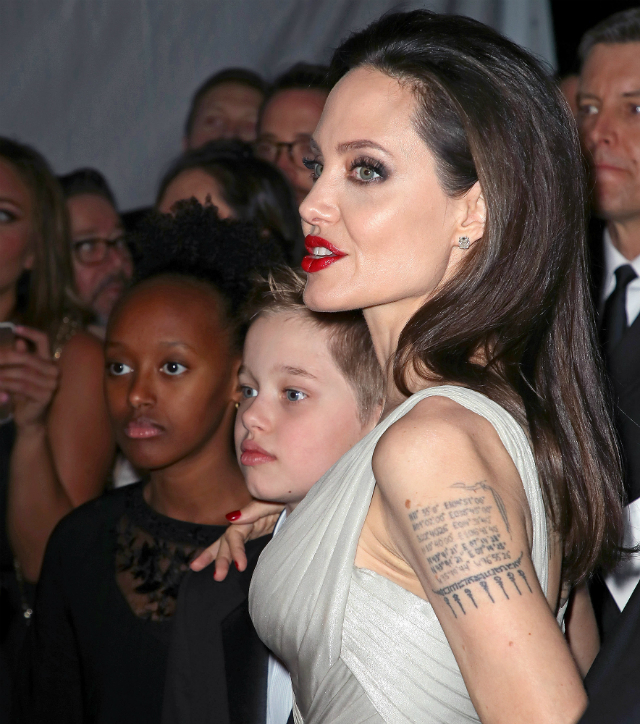 "The nicest compliment somebody said about this film is that you forget it's animated," she explained. "Sometimes, people intellectually see animation as a barrier to feeling a story, but in a very real way, I think animation has a way to pull you into a story."
The masses must have been pulled in as The Breadwinner was named Best Animated Feature. What projects does Angelina Jolie have up her sleeve for 2018? We'll just have to wait and see!
Photo: Us Weekly