Anthony Anderson and his son, Nathan, were two of many in attendance at the Los Angeles world premiere of Black Panther Monday night. The Black-ish star and his "mini-me" rocked casual styles and took amazing pictures on the red carpet.
Nathan was definitely ready for the spotlight as he struck several subtle poses while standing beside his father. Anthony was also the calm and collected one who took on a more serious tone during his photography session.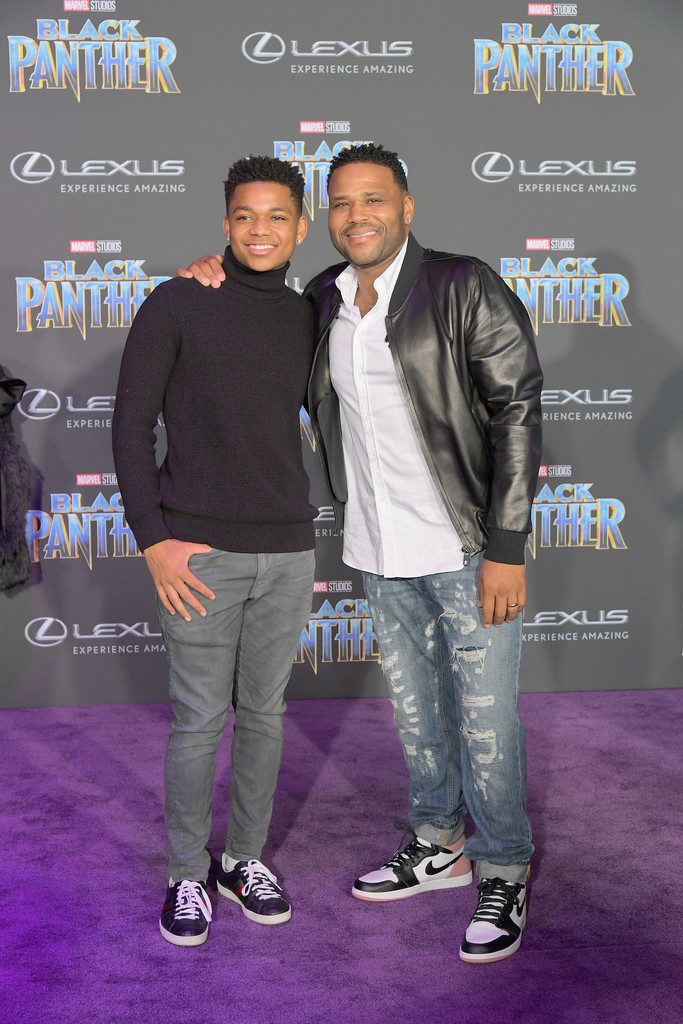 Changes are definitely coming to the Anderson household as Nathan prepares for college. The teen rocked a Howard University t-shirt during his father's visit to his alma mater a few weeks ago. The school's step team welcomed Anthony and his family with warmness as they prepared a routine just for the Black-ish star. "Back home at HU and the Howard University step Team blessed my son with a welcome," Anthony told his Instagram fans after the visit. "Just a kid from Compton," the celebrity hashtagged.
Great things have happened for Anthony throughout his career. The continued success of the hit series Black-ish, in which he stars as family patriarch Dre, is certainly part of the amazing milestones the actor has crossed.
"What's crazy with our show and just having that fan base is, it's one of the few shows that's on broadcast television right now, probably television period, that an entire family can sit down and watch and enjoy," Anthony said during a recent interview with Variety. "Generations of one family sitting together and watching your show and getting it, and then explaining to one another, 'Oh well this is how it was in my day,' 'This is how it is now, Grandpa.'"
Catch Black-ish every week on ABC. Black Panther comes to theaters in February 16, 2018.
Photo: Getty Images