4. Remember when Blue wore a Gucci outfit that cost more than most people's rent? Yeah, so do we
We could do nothing other than respect Blue's style for a night out to the movies with her parents last year. The youngster wore a green Gucci dress that retailed for $2,100. Yes, Blue, yes!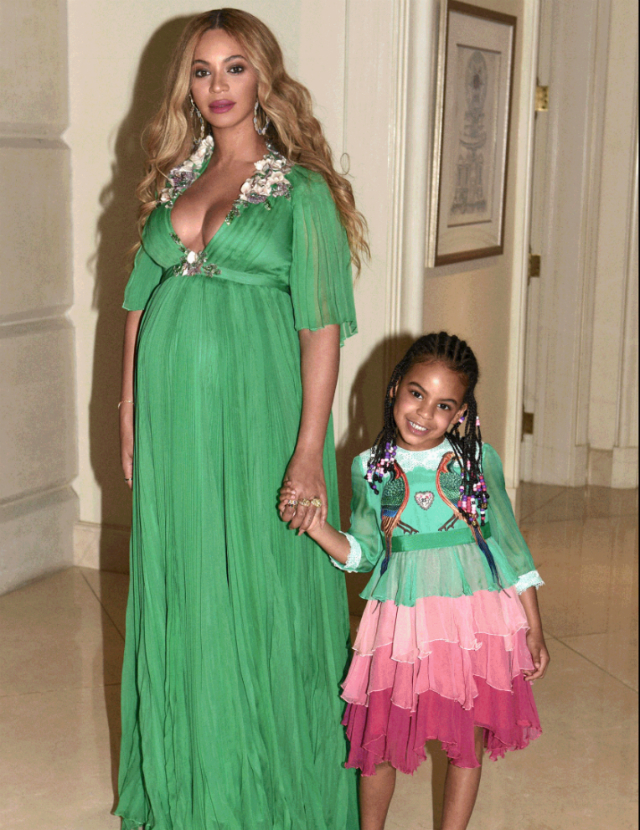 5. When Blue boldly asked her mom, "Why do I have to be here?" while on the red carpet
It's the reason why we love Blue and her family so much. Blue was in fashion sync with her mom at the 2016 MTV Video Music Awards when she abruptly asked, "Mommy, why do I have to be here?" The funny part about the situation was that Blue was in the spotlight with her mom on the red carpet when the question was posed. We love Blue. She's too cute!
6. Blue, along with her mom and grandma, fed the victims of Hurricane Harvey
A princess always gives back. Blue rolled up her sleeves and served the victims of Hurricane Harvey after the storm tore through Houston, Texas, last August.
Happy Birthday, Blue!