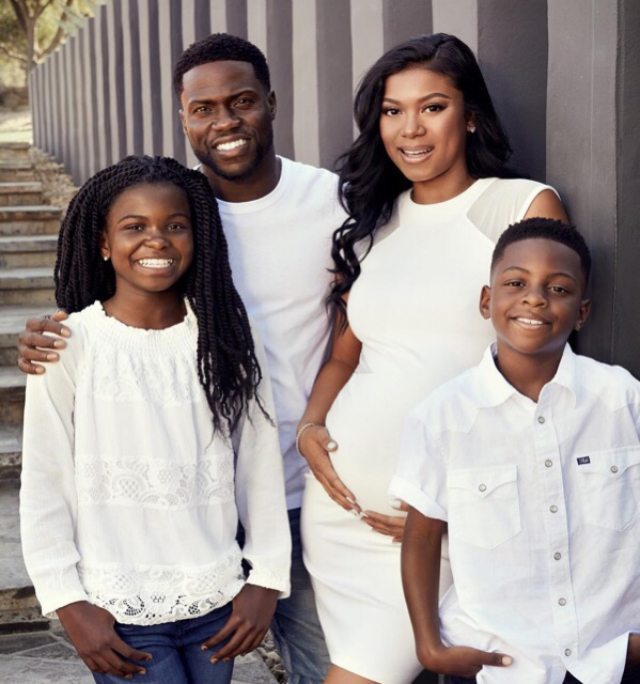 The Harts cannot wait to meet their newest family addition. The star family shared pictures from a recent photo shoot in which Eniko's protruding stomach took center stage.
"We're all so anxious to meet our newest addition to the Hart tribe. We love you baby boy," Eniko wrote online. The expectant model had the pregnancy glow in all of the pics, which added to the beauty of the session. Many took note of Kevin's kids, Heaven and Hendrix. "Your daughter is absolutely gorgeous," one follower exclaimed. "Why have I never realized how gorgeous these kids are," another fan asked. "Like wow!"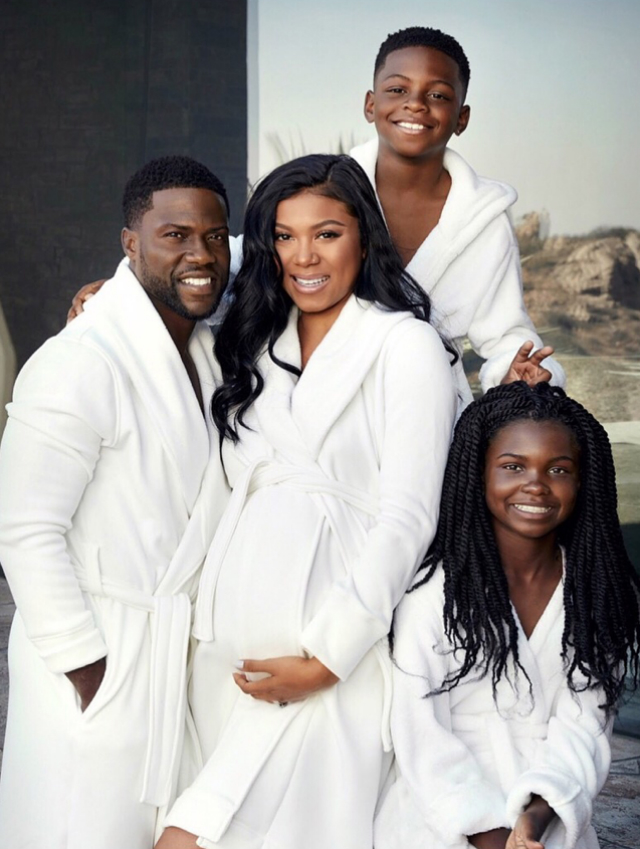 Kevin commented on his wife's final leg of expectancy during his marathon run this past weekend. "She's about to drop," Hart told media. "My wife sneezes wrong, she's gonna have that baby right now -- right now. She sneezes, that baby's coming out. So, I just keep telling her, 'Hold it.' That's what I keep telling her. 'Hold it!'"