Skai Jackson is probably one of the busiest young people in Hollywood today. The Disney star is not only an accomplished actress, she has become a fashion-icon and full-on activist as well, taking on issues ranging from anti-bullying to youth empowerment, making sure that she is front-and-center in support of issues that affect her generation.
Once again, the talented teen was on hand September 20th, to co-host with Jordan Fisher, annual WE Day festivities, ushering in the inaugural We Day UN.
WE Day is an annual youth empowerment event that celebrates everyday heroes and proves no one is too young to change the world. This year, students gathered from across the Tri-state area, converging on Madison Square Garden in New York city, to discuss current events in order to encourage world leaders to live up to their commitments, taking advantage of the fact that the majority of the leaders were attending the United Nations General Assembly in New York City as well.
"We face major challenges globally, from climate change, to making gender equality a reality, to building a world where everyone's human rights are respected. Young people have deep compassion and bold ideas about how to tackle these challenges. When we amplify their voices, and focus on the issues that matter to them, we all benefit," stated Canadian Prime Minister Justin Trudeau in an event press release. "I'm honored to take part in the inaugural WE Day UN and remind students that no matter their age, or where they're from, they have the power to create change—right now."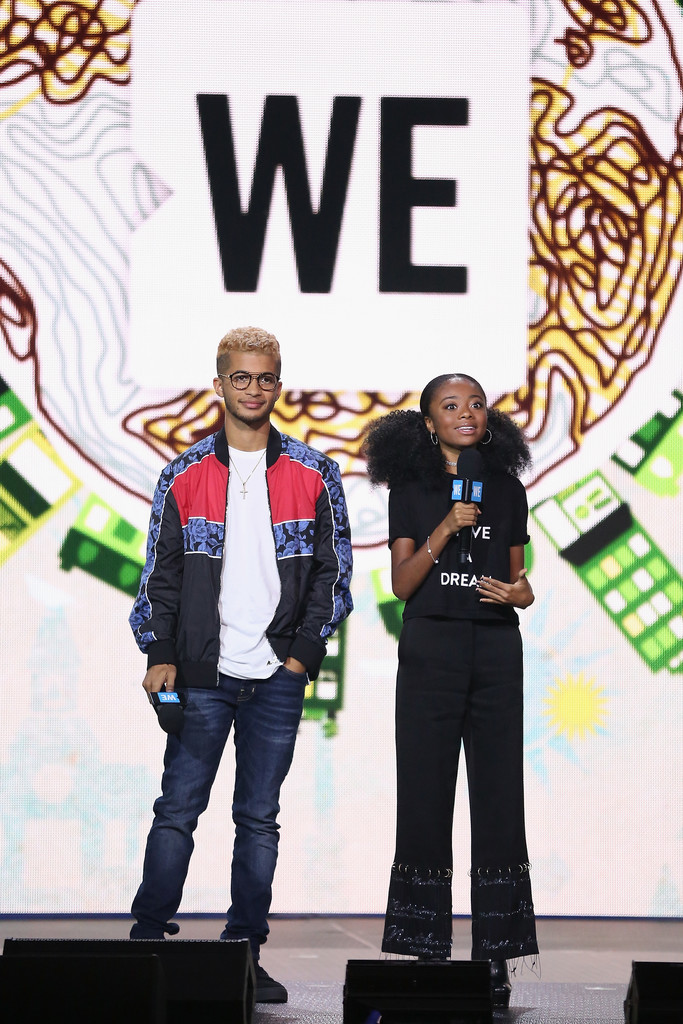 In addition to the event being hosted by Fisher and Jackson, attendees were able to hear inspiring speeches and performances by Chelsea Clinton, Whoopi Goldberg, Laurie Hernandez, and more.
This generation, generation WE, is the one that will disrupt the status quo and shake the foundations of patriarchy, so that no one is left behind," said UN Women Executive Director Phumzile Mlambo-Ngcuka in the event press release. "I call on all of you to find your voice, and use it to challenge stereotypes, inequalities and injustices, so that together we make Planet 50-50 possible."
Students are not able to purchase tickets to the WE Day Celebration. Tickets have to be earned through actions they take on a local or global level. The event is free of charge to educators and students as a result of generous support and donations from partners such as The Allstate Foundation, Unilever, Walgreens and Microsoft. To find out more about WE Day, you may visit their website.