What's better than moving into your dorm room for Freshman year? Having your famous father help you! Malia Obama had the best of both worlds on Tuesday as she set up shop at Harvard University with the help of her father, Barack Obama.
Barack was just like any other proud dad while helping his daughter bring in the goods that she'll need to have a successful first year at university. Michelle Obama was also present and spotted by a few people outside of the Harvard Square.
Malia was accepted to Harvard University last year but decided to take advantage of Gap Year instead of going straight from high school to college. The young adult was spotted in New York City on several occasions during her break and had the most epic time at Lollapalooza 2017.
It wasn't all fun and games for Malia as the oldest daughter of the 44th president of the United States scored an internship with the Weinstein Co. during her break from school. Malia also attended the Sundance Film Festival and did a bit of international travel to Bali with her younger sister, Sasha Obama.
The oldest daughter of Michelle and Barack Obama has made the most of her gap year and is now ready to hit the books in preparation for her career of choice. If her major were based on her choice of internships, then the general public could assume that the young adult will study film at Harvard. Of course, we'll have to wait and see what Malia chooses to do with her time at the Ivy league university.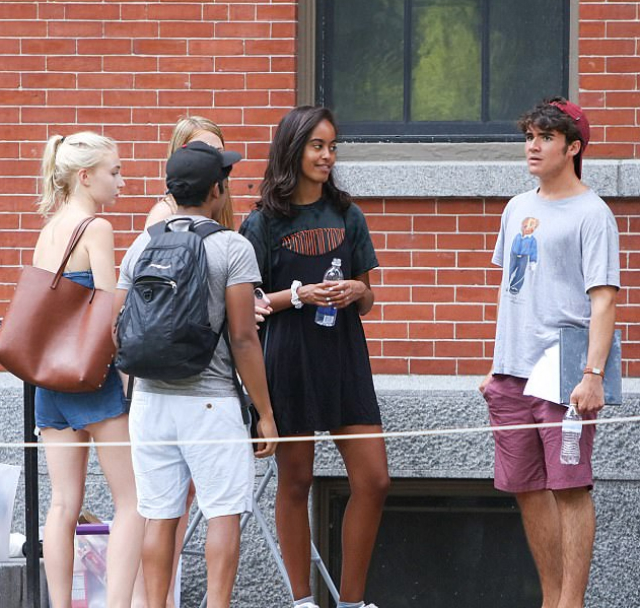 Hopefully, Malia will take her father's advice about college to heart. "Be open to new experiences when you go to college," former president Obama revealed during a recent interview in which he talked about his daughters. "Don't go to college just to duplicate the same experience you had in high school."
Stay tuned for more Malia Obama news!
Photo: Daily Mail