"When you and your crew go so far back to the 50's." Serena Williams had quite the memorable baby shower this past weekend with a 50s-themed bash. The expectant star had family and friends to surround her with love, humor, and gifts at the event.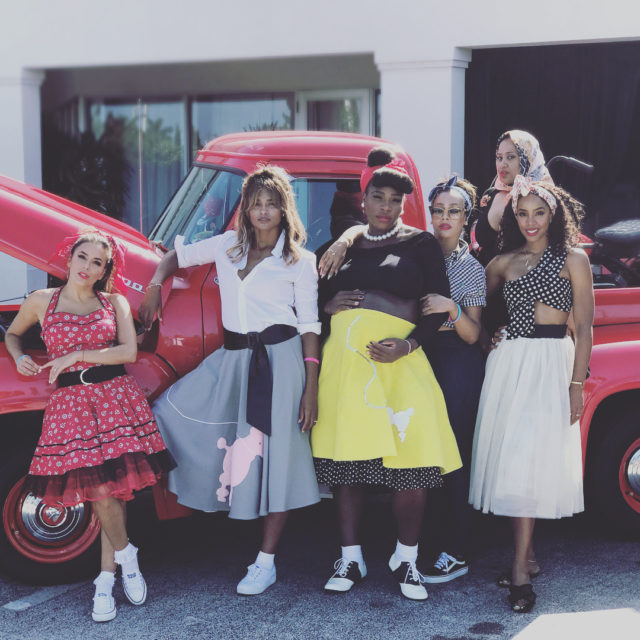 Ciara was one of several celebrities present at Serena's baby shower. The 'I Bet' singer posed with the woman of the hour in a number of shots while showing off an outfit that was nothing short of the 50s era. Serena also had fun with the theme as she wore a tube top with yellow skirt that brought much attention to her burgeoning bump. Venus Williams was right by her little sister's side the entire time with a black and white polka dotted dress with red hat.
Alexis Ohanian also uploaded images from this past weekend's event. "Preparing for our greatest adventure yet," he shared along with a video clip of him and Serena hanging out at the baby shower.
It was just a few days ago that Serena gave a special note to her unborn child in a new campaign for lingerie line Berlei. "You're one in a million; one in six billion, even," Serena said in the ad. "Flawed but flawless. Human. Be yourself. Trust yourself. You are all you ever need to be. And I can't wait to meet you."
Serena Williams and Alexis Ohanian are expecting their first child to arrive in coming weeks. Stay tuned for more Serena Williams celebrity baby news!