What better way to savor summer break than with a trip to Disney World? AJ Green and his wife, Miranda Brooke-Green, took their son, Easton, to the internationally famous theme park earlier this week.
"Eazy Man was amazed and amused by Mickey," Miranda told her Instagram fans. The proud mother also shared a picture of her and the family getting in close to Mickey Mouse for a cute series of pictures. One candid was especially sweet as it was of Easton grabbing hold of Mickey's nose. "That nose is cracking him up," one fan wrote. Another of Miranda's followers deemed the little one "fearless."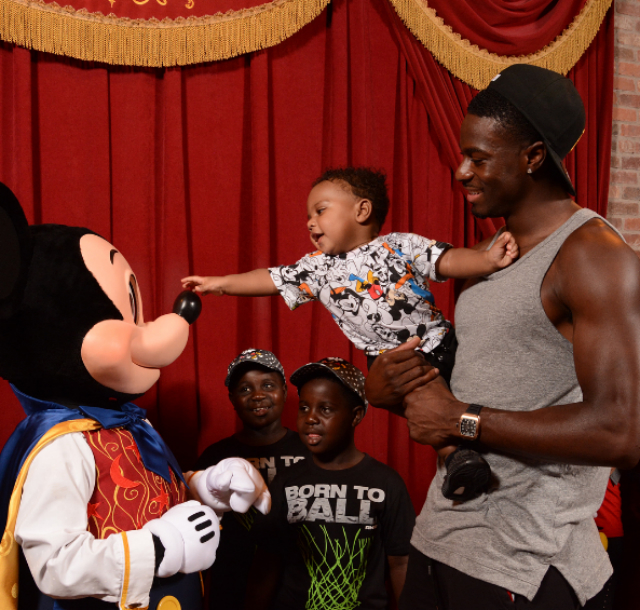 AJ Green recently told media how much his life has changed since his son's birth. "Oh my gosh, he's huge, man, it's crazy," the Cincinnati Bengals player said. "He's so tall now. He's crawling up the steps. It's crazy. He's growing so fast."
https://www.instagram.com/p/BWYD_M9DKdm/?hl=en
AJ made reference to child-proofing the house during his interview, but not even guards appear capable of stopping baby Easton. "I tried to baby-proof by putting gates up and plugs over the sockets, but he's all over now," AJ told the press. "We can't even turn our backs on him, because he'll just be somewhere else, the laundry room or somewhere."
Easton is AJ and Miranda Green's only child. He celebrates his first birthday in September.
https://www.instagram.com/p/BWYznRojlqk/?hl=en