Reginae Carter and Toya Wright were styling and fabulous at Wednesday's screening of Girls Trip in Atlanta, Georgia. Reginae rocked shorts at the premiere while her mom wore jeans with a red shirt and matching heels.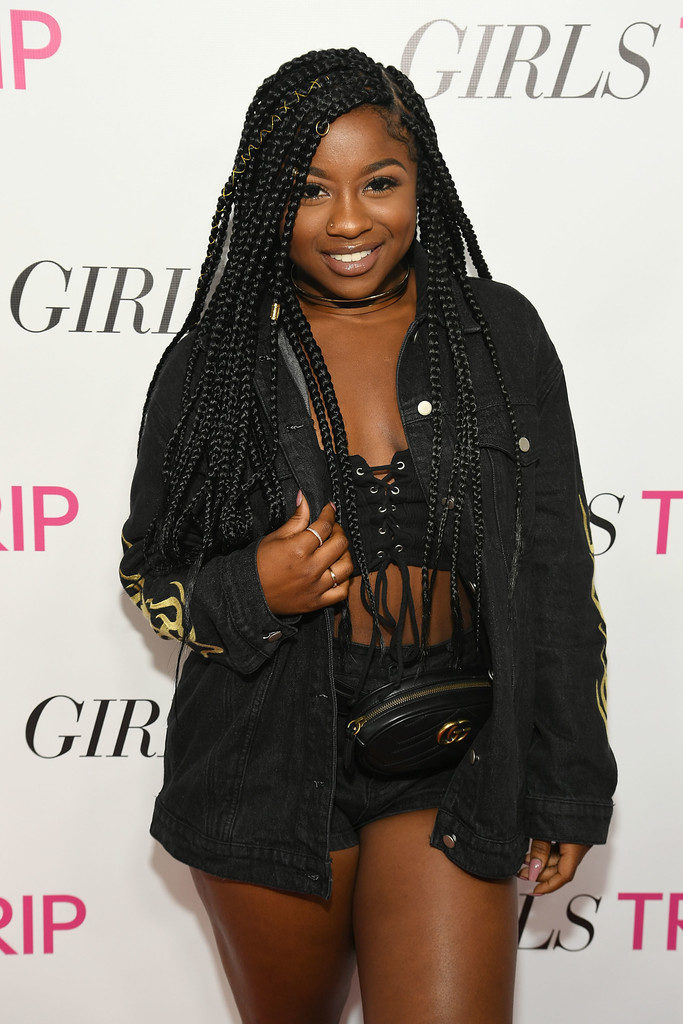 Girls Trip is a comedy starring Jada Pinkett-Smith, Queen Latifah, Regina Hall, Tiffany Haddish and other celebs. The summer film follows four women who vacation in New Orleans in efforts to get away from life's crazy moments. Sisterhoods are rekindled and new romances discovered in this energetic movie that shows the importance of friendship and letting one's hair down.
Will Packer, the film's producer, recently commented on his latest project. "Black women, historically in media, have been either over-sexualized, hyper-angry, or super-saintly," he said. "Those aren't real people, those are caricatures. The opportunity to show real people played brilliantly the cast was important."
Regina Hall would agree as she also addressed the notion of diversity in African American culture that often gets overlooked by mainstream media. "What's so great is that you have four women but we're all speckled with different aspects and variations," the actress revealed. "It's nice for us to see ourselves in so many different facets of what it is to be human, what it is to be a woman, and what it is to be a black woman."
Girls Trip comes to theaters on July 21, 2017. Check out the film's trailer below!
Photo: Getty Images