From one superhero to the next! Terry Crews and two of his kids, Isaiah and Wynfrey, stopped by the world premiere of Spider-Man: Homecoming on Thursday and the grown up of the group showed out more than the kids.
Terry's son and daughter joined him while taking numerous pictures on the red carpet. The celebrity father gave photographers the action that they desired at one point as he had his kids step to the side right before taking a leap in the air. Isaiah and Wynfrey watched from the sidelines and appeared amused by their father's energy. How cool is it to have a dad with more animation than you when you're the kid? Epic!
What's equally amazing is Terry Crews' ability to make lemonade from sour lemons. The actor recently shared his story with ABC News in which he talked about his life after football in which he encountered depression. Terry chose to arise from his moment of despair and pursue a new career in show business that has been just as successful, if not more, as his stint as an NFL player.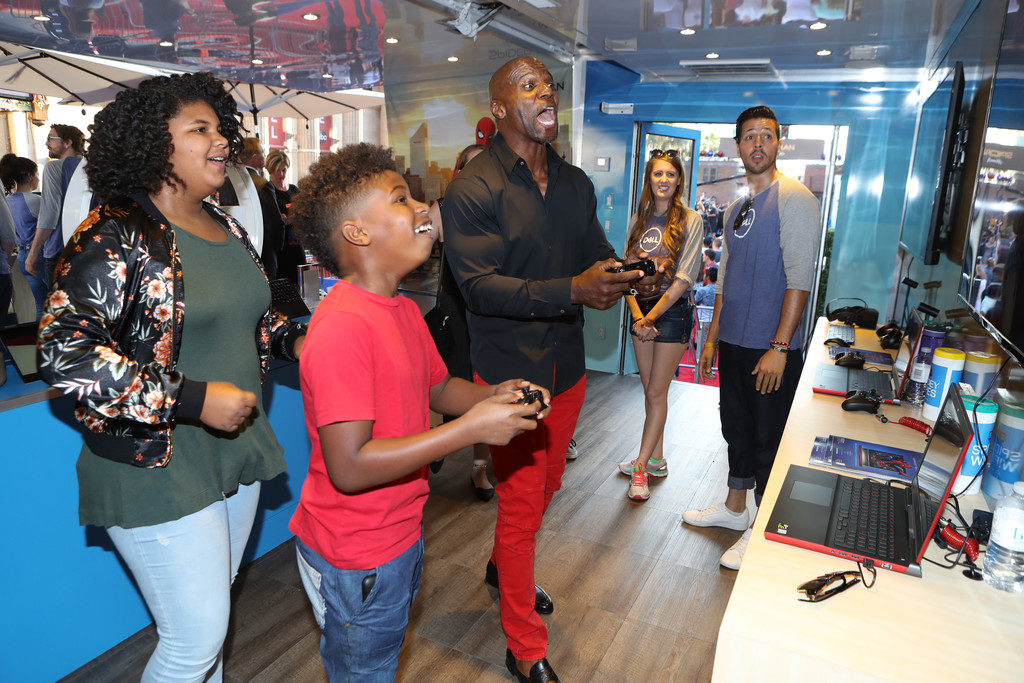 "A lot of people don't realize it, but you have to make a decision to be happy," Terry told ABC. "You have to take the day. And what happens is, if you don't take every day, eventually you forget how to take it, forget how to be happy," he added. "You'll go weeks and months and years and you don't realize you could have taken it every day. So it's a decision."
Terry Crews and his wife, Rebecca King-Crews, parent five kids together. Catch Spider-Man: Homecoming in theaters on July 7, 2017.
Photo: Wire Image/Getty Image