After 5 months in the NICU, Dakota Smith is in the arms of her big sisters! The newborn daughter of basketball player Jr Smith and wife Jewel Smith was recently photographed with her big sisters in an adorable shoot.
"Breathtaking, Beautiful & Blessed…Beyond Comprehension! My starting 3 ? #DemiB #PrettyP #dakotastrong?❤️ #proudmother @_mykotabear
@brittanygidley You killed this shoot B!! Your craft and talent was hand Picked & delivered just for you!" mom Jewel Smith writes.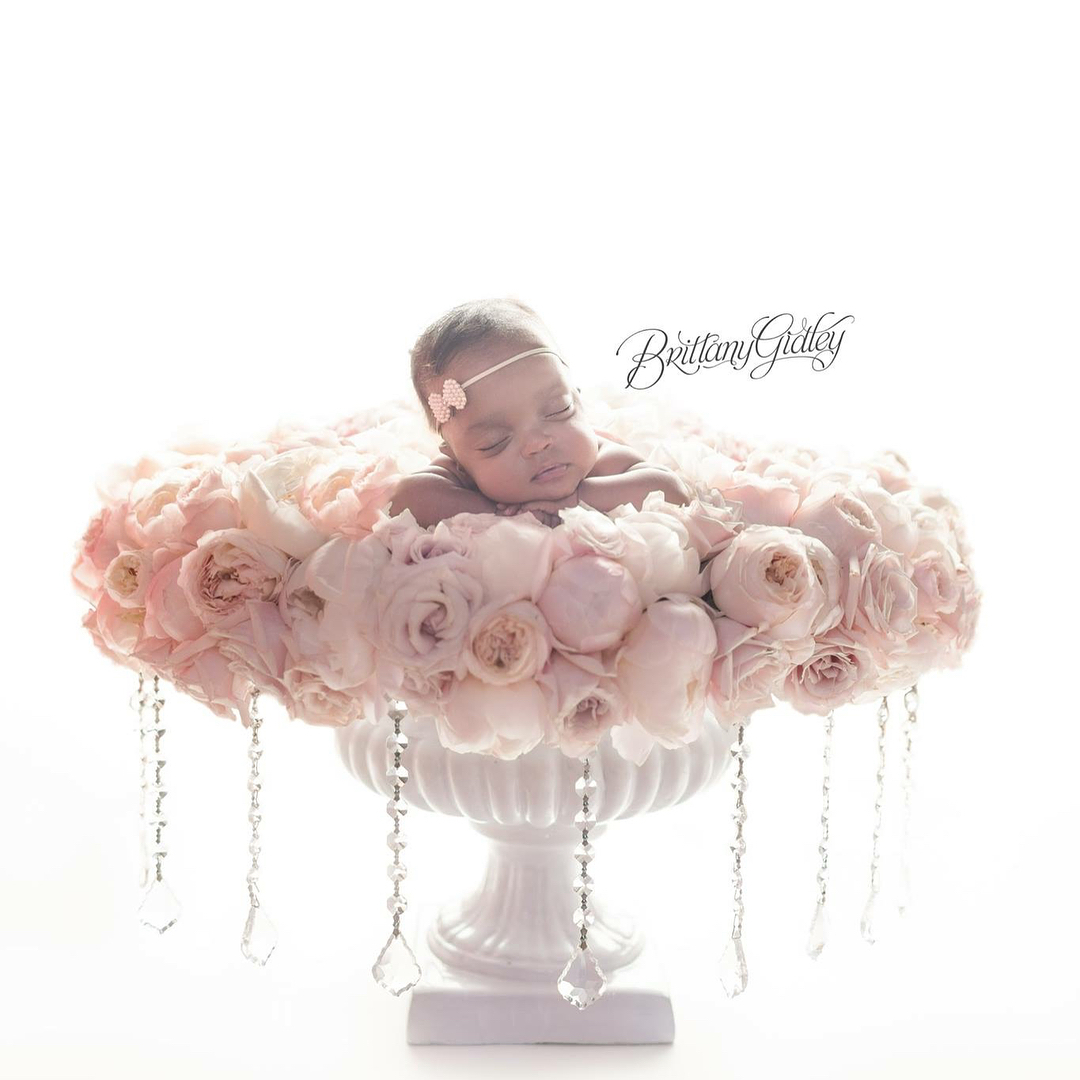 JR Smith and his wife, Jewel Smith, were able to take their daughter, Dakota, home a few weeks ago after several months of closely monitoring her alongside hospital staff. The celebrity couple opens up with ESPN about their daughter's premature birth that threatened her life.
"I was in pain," Jewel says of the contractions that came five months into her pregnancy. "Every 15 minutes I was getting what I didn't know at the time were contractions. And I'm like, 'I think something's wrong.'"
Something was definitely wrong. "[The doctor] was like, 'I'm sorry, sweetheart. This baby is going to come.' I said, 'What? When? How?'" The hospital staff asked the difficult question of resuscitation in the instance of little Dakota being unable to breathe on her own. "We was like, 'Do what you got to do to save her life. Period,'" Jewel shares. For more on this story, click HERE.
The Smiths parent three daughters together: Demi, Dakota, and Peyton.
Photos:Brittany Gidley