Want to dress like Serena Williams? Try Target. The Wimbledon champion gave her fans a lot of patriotism earlier this week via a bathing suit crafted after the national flag of the United States. Many fans could not get enough of Serena's maternal style and wondered from whence her attire came.
Well, according to the expectant star, the patriotic bathing suit came from Target. "I went on a shopping spree," Serena shared on Snapchat. "I mean, it's the only place I could find a bathing suit that would fit me," she added.
According to the Target website, Serena's get-up is classified as a Women's Lace-Up Back One Piece by Xhilaration. The material is 82 percent nylon and 18 percent Spandex, which provides a lot of flexibility.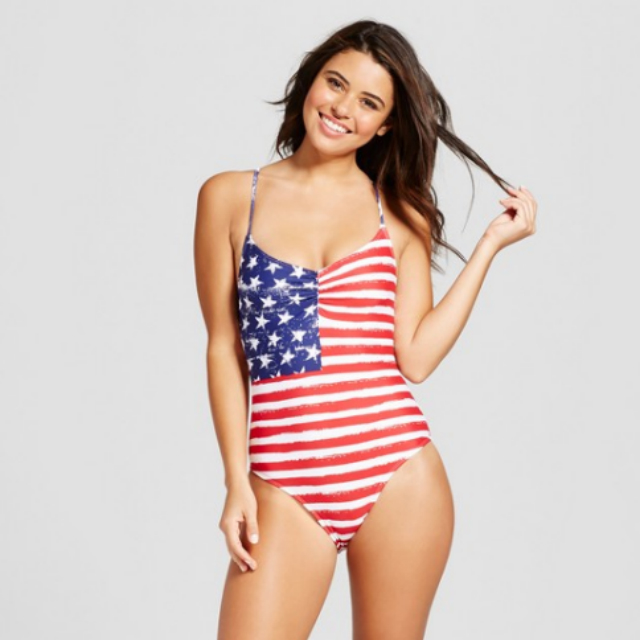 This one-piece bathing suit comes in Junior and Adult sizes with XS being the smallest size and XL being the largest size available. The Xhilaration Women's Lace-Up has removable foam cups for those who prefer wearing padding inside of their swimwear.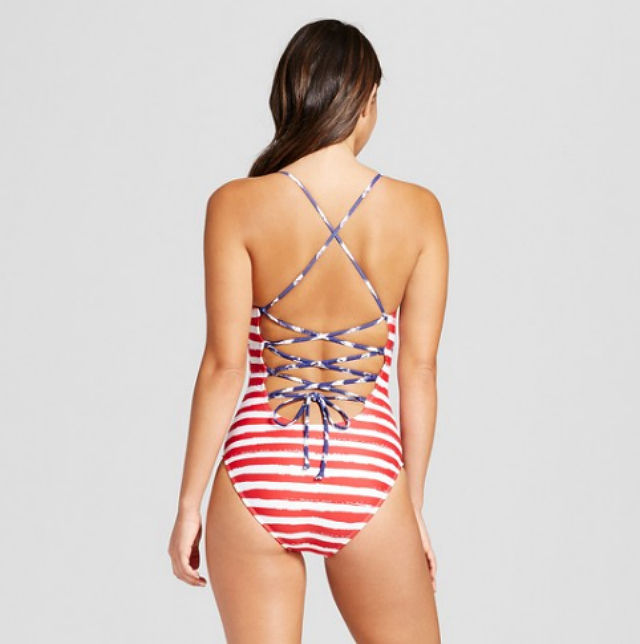 The Women's Lace-Up Back One Piece by Xhilaration costs $29.99 with a free shipping offer to those who order online. Get your patriotic summer wear here. Stay tuned for more Serena Williams baby news!