Skai Jackson has been in the entertainment industry since before she could walk. As an actress, model and advocate, the teen, best known for her role as Zuri Ross on both Jessie and Bunk'd, has captured the hearts and imagination of fans world-wide.
Recently the talented teen sat down with The Huffington Post to talk about everything from her career to her go-to pizza topping.
Although Jackson had been in the industry well-before appearing on Disney, Jessie was actually her first television show. "[Jessie] was my first Disney show so that was something that I was obviously happy about," Jackson states in her interview when asked what was her favorite part about acting in the show. "But just going into work every day and just seeing everyone, it was such a good atmosphere, and we always had fun together. That's just my favorite thing. Even when we weren't filming, we were always doing something together on set."
Jackson goes on to tell the Post that there's not much difference in between playing Zuri Ross on Jessie and on Bunk'd.  "To me there's not much of a difference, because I am playing the same character. We have some people from Jessie and then we have new characters, too. I think that [Zuri and I have some things in common]. We're people who know what we want, we're very determined. It's been really fun playing her for almost six years." Although Bunk'd is set at Camp Kikiwaka, Jackson admits that "camping is not really my thing," but "the cast and I were thinking about all doing it together. I think that would be so much fun, but just me on my own…I don't know, it's not the first thing on my to-do list."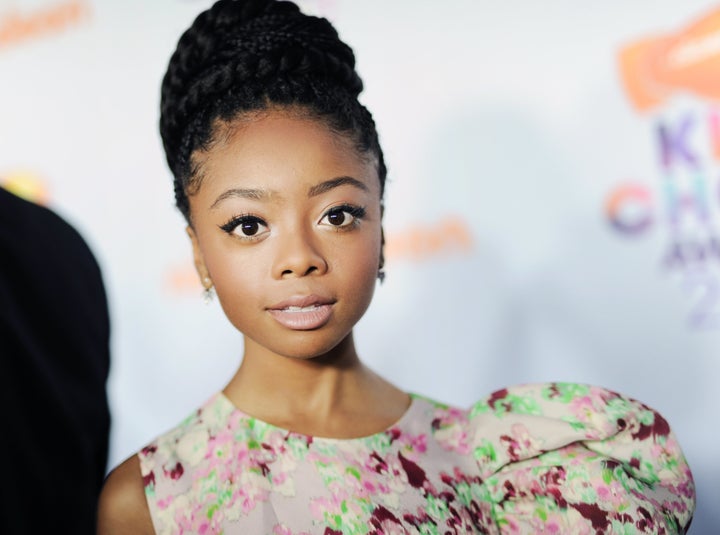 So, if Jackson wasn't acting, just what would she be up to? Did you guess fashion? If so, you'd be right. The teen admits that ever since a young age, 3 or 4, that she was in the design game, designing looks for her barbie dolls. She states that "if I wasn't acting, I would probably want to go to college for fashion."
In terms of life beyond Bunk'd, Jackson is currently working on a voiceover project, and of course, when allowed, the princess of social media will share with her followers. If you aren't following Jackson now, to be in the know, click here because she assures us that "it's going to be really fun," and that she thinks that "people will love it".
Visit The Huffington Post to read the interview in it's entirety! Her go-to pizza topping is of course everyone's favorite-Pepperoni!