The sisters from Brooklyn—Brooke, Rainn, and Tai Sheppard—not only won gold at the Junior Olympics in Houston, TX earlier this year, but have also become role models for an entire generation of athletes, were honored on December 12th at the Barclays Center of Brooklyn, in NYC, as Sports Illustrated Kids' 2016 SportsKids of the Year.
The sisters, who used to live in a homeless shelter with their mother, say that winning this award is a huge honor that they worked so hard to achieve. "We hear a lot about the obstacles that athletes have to overcome to succeed," stated Mark Bechtel, managing editor of Sports Illustrated Kids, earlier this year. "They've, [the sisters], done it with grace and poise. Their efforts have been phenomenal—and inspiring."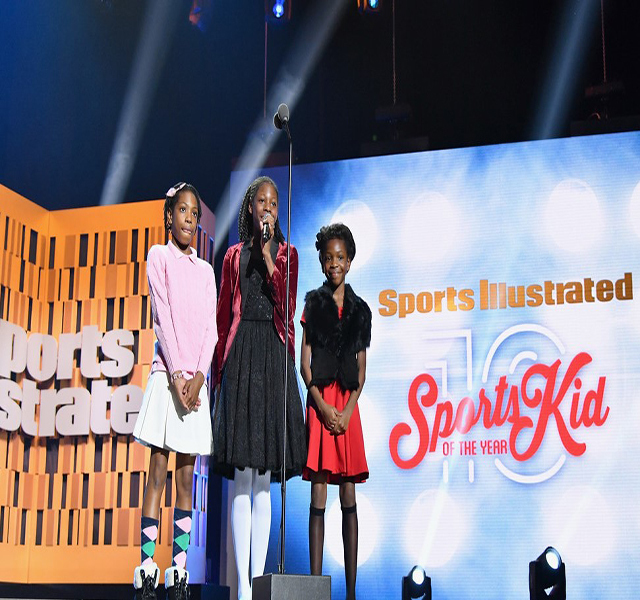 All of the girls plan on continuing to train hard and perfect their talents on the field, eventually wanting to become track stars. "I plan to go to the Olympics one day in [a distance race]," commented Rainn, who won a gold medal in the 3,000 m in Houston, in a recent interview with Time Magazine. It is no doubt that these three sisters will do that and more!
Congratulations Sheppard sisters, we are proud of you!