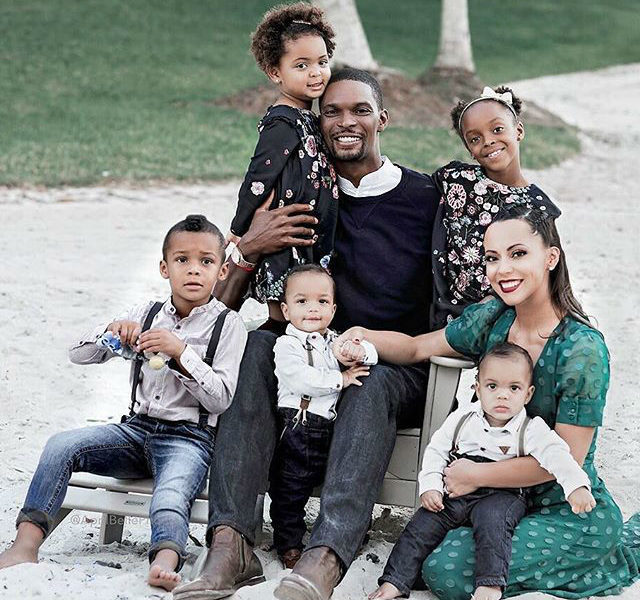 NBA player Chris Bosh poses with his wife Adrienne and his kids  in new holiday photos. He captions of the above photo, "First thought when I looked at this photo was "I have a lot of kids". Second thought "My heart and hands are full". #BoshFamily"
Adrienne adds, "It's not what we have in life, but who we have in our lives that matter!"
Adrienne and Chris have four kids together- daughter Dylan, son Jackson, twins Lennox Bosh and Phoenix Bosh. Trinity is Chris' older daughter from a previous relationship.
Check out the gallery to see more Bosh family pictures.
Photos: AprilBellephotos