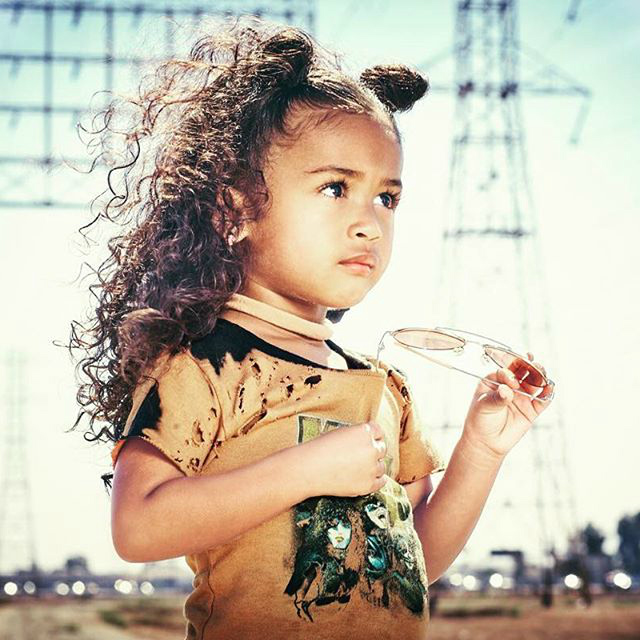 Royalty Brown has snagged first print modeling job! The daughter of singer Chris Brown models for luxury brand clothing store, Child's play clothing, in her very first campaign shoot.
Brown took to Instagram to share photos from the shoot and we must admit that Royalty is a natural in front of the camera.
Check out more photos of Royalty and a few with her and her cousin Dayci below!