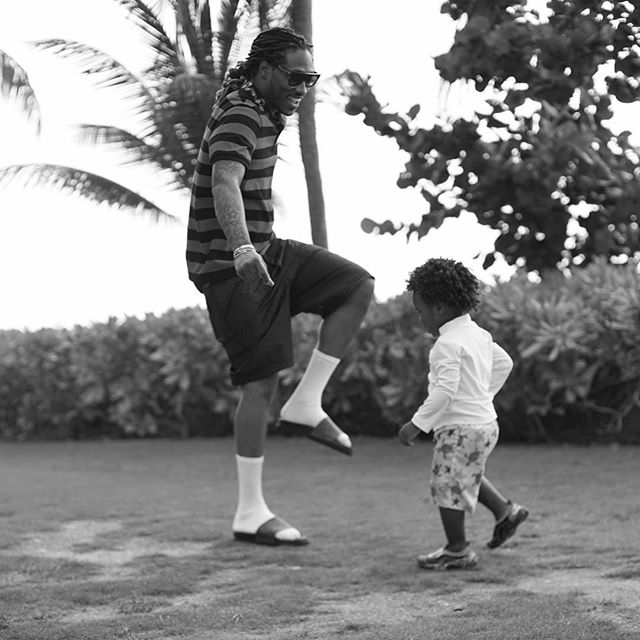 Nayvadius Cash, a.k.a. Future, is speaking out after his latest battle with ex-girlfriend Ciara went public. The rapper gets candid in an interview with Rolling Stone.
"I can't deal with it," he says of the 'I Bet' singer's lawsuit against him. "I can't even think about it," Future adds. "I never imagined my life would be like that: 'I'm going to sue you and take away from you.'"
Ciara sued Future for a whopping $15 million in February after accusing the rapper of slander and libel. In her suit, Ciara claims that her ex-boyfriend has assassinated her character in "multiple false and defamatory statements."
Future did speak out during an interview with The Breakfast Club last July after getting wind of a picture of Ciara's fiance, Russell Wilson, pushing their son, Future Zahir, in a stroller. "You never do that in our community," he said at the time. "You don't even bring a man around your son." The rapper later accused Ciara of having "control problems" and told fans that he had to "go through lawyers" to see his son.
Although some accuse Future of wishing failure on his ex-girlfriend, the rapper tells Rolling Stone that such assertion cannot be further from the truth. "I would never wish that," he says. "Her being successful, her being happy, helps me."
Future continues, "I'm attached to you. If you're happy, I'm happy. You're connected for life. I don't want you to go through this s*** and for it to come back on my son, my kid. I want you to be in the best situation."
In being in the best situation, Future deems it best not to discuss the role that Ciara's fiance has taken on as it pertains to their son. "It's something that'll take more time for me," he explains. "It ain't even about [him] playing daddy. I don't even want to think about it. That's my son forever. My son is going to be able to read this. He's going to be able to look at those pictures. He's going to be able to have a judgment for himself, and have a conversation with me man-to-man. That's my blood. He is me. I am him. We is one."
Little Future Zahir is Future's only child with Ciara. The rapper has three kids in all.