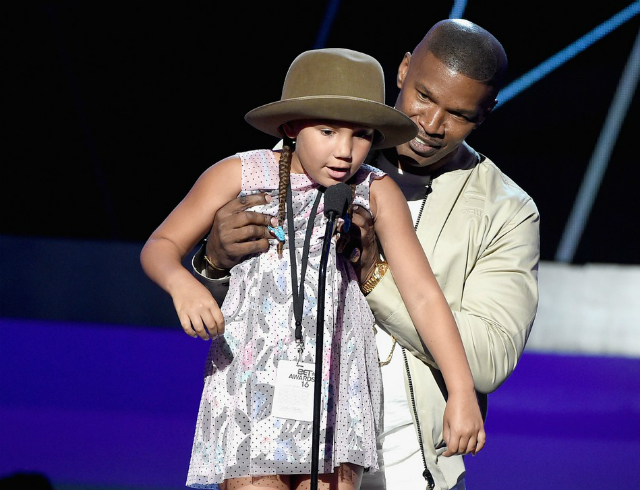 Jamie Foxx brought his daughter, Annalise, onstage at this year's BET Awards. The actor had his little one by his side as he introduced Laila Ali who had words about her late father, Muhammad Ali.
"Listen, 2016 has been a tough year. We lost a lot of heroes, a lot of great people," Jamie said. "It's amazing that these incredible people are gone, and we lost them all at the same time," the actor added.
Foxx went on to tell fans that Muhammad Ali was "a person who [was] not only the greatest, not only a legend, but stood up at a time when no one was standing up. So it's definitely more than just boxing, more than just entertainment, but a person who has shaped all of our lives." The actor then introduced Laila Ali who paid tribute to her father with a wonderful speech.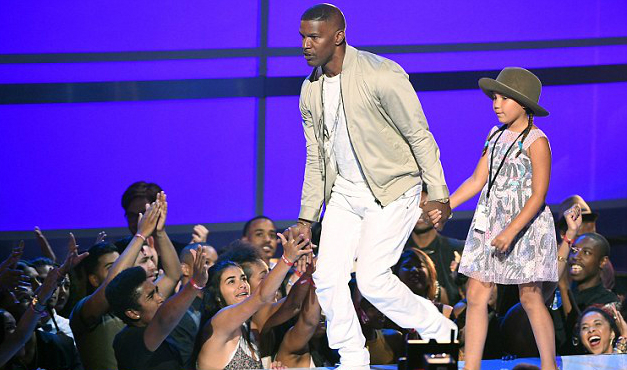 "My father lived his life with conviction and purpose," Laila said. "To me and my eight sisters and brothers he was just Dad. As his youngest daughter, I can tell you that he was also a loving, gentle and principled man. He believed in evolving in his beliefs and his ideas."
Muhammad Ali passed away in a Phoenix hospital earlier this month after battling with Parkinson's disease for more than thirty years. The boxing legend's cause of death was due to respiratory problems.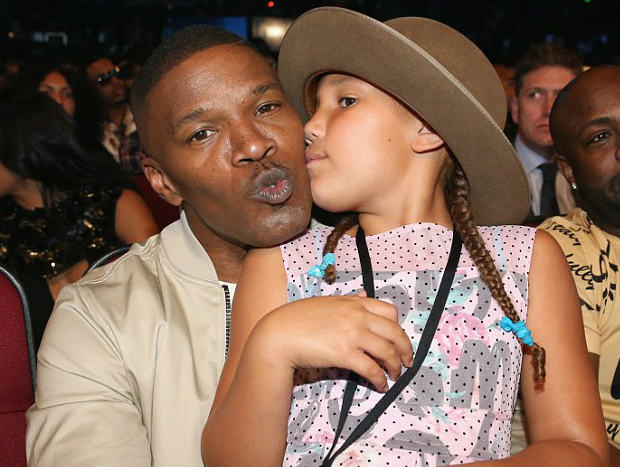 "As my dad grew older he evolved in his mind, his heart and his spirit but one thing that never changed was his love and gratitude for all people," Laila said during Sunday's BET Awards. "We're all honored and grateful for the love, kindness and appreciation that's been shown to him in return. My father also once said, 'If people love each other as much as they love me, it would be a better world.' If he was here today he would humbly ask you to pray, not just for our family, but for all of mankind."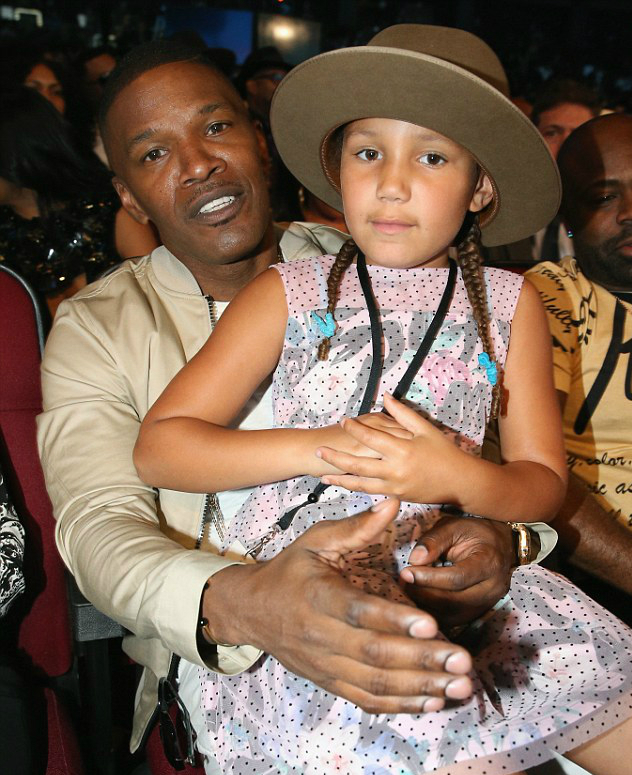 Don't Miss Out! Allow Notification Click Here..