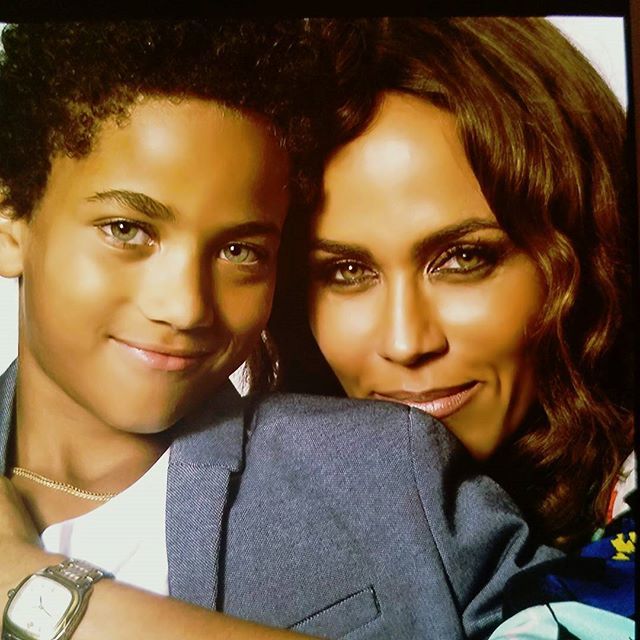 Actress Nicole-Ari Parker has penned a sweet poem to her nine-year-old son Nico Kodjoe. Read it below:
What are the words I very soon must use to teach him about this world that awaits him.
His skin
His stride
His hands reaching for a wallet…
What are the words that I must use that take away this innocence I worked so hard to protect.
His clothes
His friends
His running home in the rain…
What are the words that I soon must use that prepare him for his greatness while bracing him for the invisible They.
I give him God. Grace and Manners.
I give him Love Food and Shelter.
I give him chores and an allowance.
I give him Sojourner, Malcolm, Dr King…and Robben Island.
I give him Picasso and Basquiat.
I give him Books…and more books.
I give him The Theatre..Poetry and Art.
I give him Basketball and Piano.
I give him Miles and Mozart and Kendrick Lamar.
I give him the Beach and Baltimore..
But as he grows Taller
As his swagger unfolds
As his courage and wisdom and independence take hold…
As he takes in his freedom and his world takes in his power
What are the words I must use to make sure he comes home?
Affirmation to myself:
I will be steadfast and remind him as he heads into adulthood to hold his head high, keep his heart open and keep his faith strong as he walks the path before him.
Nicole has been married to actor Boris Kodjoe since May 21, 2005. The couple also have a daughter named Sophie.
See some sweet candids of Nico below.