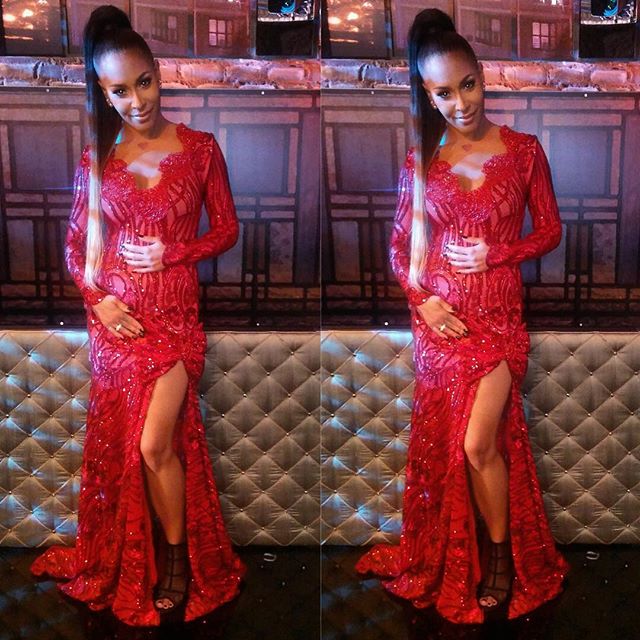 The rumors are true. Amina Buddafly is expecting another child with her husband, Peter Gunz. The Love & Hip Hop star shared news of her pregnancy during the show's reunion.
Amina addressed her reaction to Peter's decision to have a vasectomy before revealing that she was expecting a child with him. "At the time I was upset," the reality star said. "I definitely overreacted, especially since [Tara will not be] the last person to have his baby." Amina concluded by telling fans that she was pregnant, which shocked both audience and cast members.
Buddafly took to Instagram shortly after the reunion aired to further clarify the situation. "There is one reason and one reason only why I got pregnant again," she explained. "I Got pregnant again because I made love to the man I love. Now y'all can debate on why we did it until ya hair turns grey … I feel good knowing that WE know and you just 'think' you know … A baby does not keep a man and being spiteful does not make you a winner! This is not a game. This is my life."
Amina went on to tell her followers that she was "happy to be expecting again and even happier to know I have the best baby daddy I could ask for." The reality star is expecting her second child with her husband. This will be Peter Gunz' ninth child.