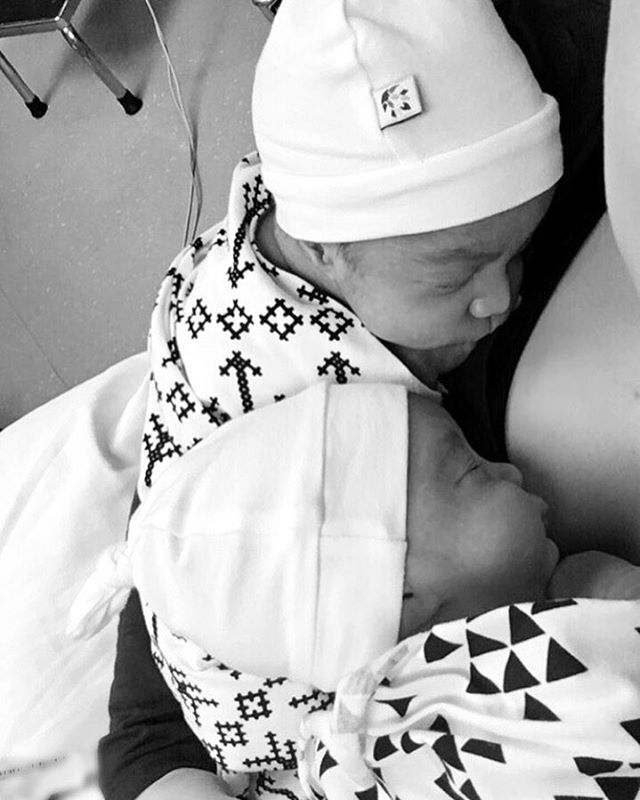 Adorable. Adrienne and Chris Bosh recently shared pictures of their newborn sons, Phoenix and Lennox, with Instagram fans and the little ones are simply cuddly.
One photo shows Chris and Lennox bonding. "Your Dad played the guitar for you guys almost every night," Adrienne captioned underneath the candid. "Feeling you guys in my tummy having a kick off became a normal evening for us. You have forever reserved your spot in our hearts and our lives! Nice to meet you Lennox Noel … our true love, our son … our dream come true!"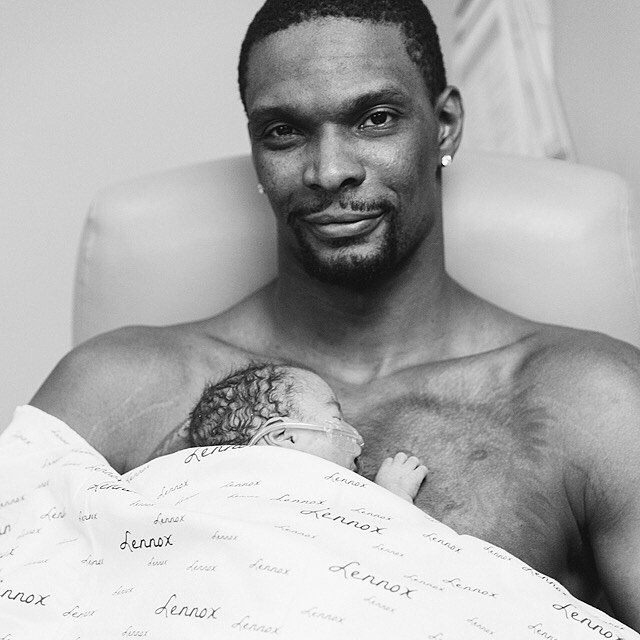 The celebrity mom also shared a picture of herself with little Phoenix. "While in my womb I sang you a 1000 songs and spoke to you all day and night! Now when you hear my voice you squeeze my finger and coo so sweetly. Nice to meet you Phoenix Avery, our soulmate … our son … our love!"
Adrienne and Chris welcomed their sons last week. Lennox and Phoenix are the fourth and fifth addition to the Bosh family.