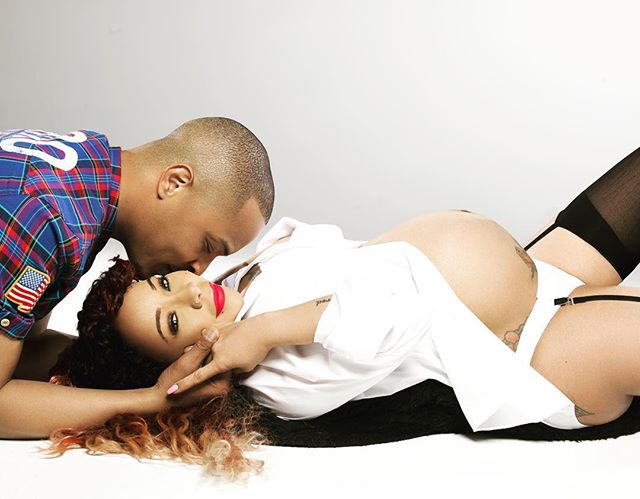 Looking fabulous! Tameka "Tiny" Harris recently conducted a maternity shoot that placed her bump at the center.
The expectant mom relaxed while looking into the camera's lens. Her stomach was definitely the focus as it was beautiful and bare. Tiny's husband, T.I., was also featured in the shoot. He placed kisses on his wife's forehead as the photographer took pictures.
"Thanks to everyone who made this pregnancy shoot everything I wanted it to be," Tiny said after the shoot. "@mrdblanks you always do amazing work. @shunmelson my girl 4ever & @latashawright I don't like to do anything big or important without the Wright look. & @thatshekinah got @kenya_styles to come thru for my hair! Lastly thx to the sexy daddy in the pic @troubleman31."
T.I. and Tiny are expecting their third child together. The little one will be the seventh addition to the blended Harris family. "Seven is like my favorite number," Tiny told media during a recent interview. "For one, I'm born in the month of seven. My birthday is 7/14, so I write 7/ 7, 7, which makes up 14. It's the number of God. And it's my seventh child. So, you know it means a lot. I'm very big on numbers and seven is my number."
The Harris family is expecting the seventh addition to the family, who is a girl, to arrive next month.
https://www.instagram.com/p/BC–q3xy38Q/?hl=en