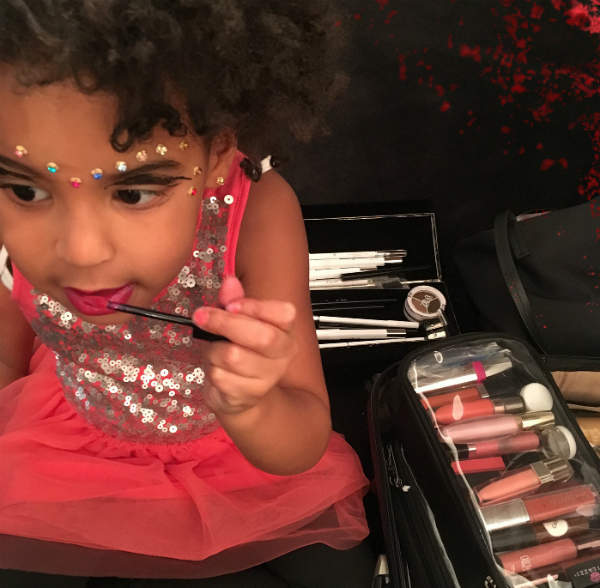 Here's Blue! The daughter of Beyonce and Jay-Z was recently photographed while putting on her mom's lip gloss. Miss Carter found cosmetic products in her mother's bag and sort of went to town with the collection.
It seems that the apple doesn't fall too far from the tree as Beyonce can recall a time when she tried on her mother's makeup. "I had blue eye shadow and red lips, and I put crazy blush on," the 'Formation' singer told media in 2012. "I looked like a clown, but I thought I was so beautiful."
The singer can appreciate her mother's rearing practices even more now that she is a mother. "Everything I am is because of you," the singer told her mom in an open letter three years ago. "At every turn you push me to be better. You teach me to be true to myself and the ones I love. When I look into your eyes, I am sooo proud. Now that I'm a mother, I truly realize all the sacrifices you made for us. My love for you goes beyond what I can say."
Blue Ivy Carter is Beyonce and Jay-Z's only child together. She celebrated her fourth birthday in January.