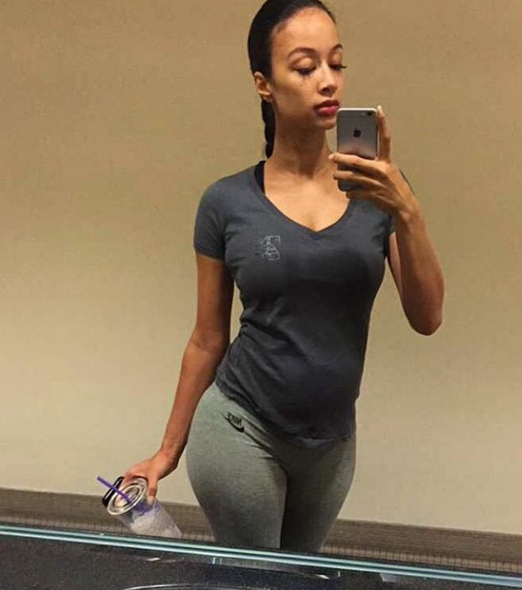 Draya Michele knows the sex and weight of her unborn child. The reality star recently shared her and the baby's health with Instagram fans.
"Me at the gym on snap the other day. 31 weeks," Draya wrote. The star also uploaded a picture of herself in workout gear. "For those of you so concerned with my health… My son is measuring a week ahead, meaning he's bigger than usual," she wrote. "I'm on track to having an 8lb baby. So far I have gained 12lbs and my baby is a healthy 3.75lbs right now."
Draya went on to tell fans that walking is the key to success for her as the activity helps "loosen things up" when she feels pain. "I know you are comparing my pregnancy to your own and maybe a few other people you may follow," she said. "But this is MY pregnancy, and my family, friends, and Doctor all believe I'm taking the right steps to delivering my little guy the most natural and drug free way possible, just like I did 13 years ago with my first miracle."
Draya Michele is expecting her and NFL star Orlando Scandrick's first child to arrive in coming weeks. The reality star also has a son named Kniko from a previous relationship.