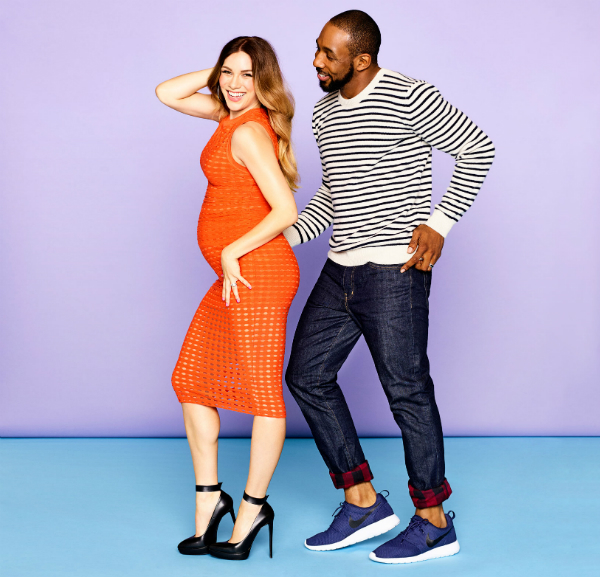 Make way for baby Boss! Allison Holker and Stephen Boss are preparing for the arrival of their son, and the two have already set up hashtags, #babyboss and #babybossboy, for their little one.
Holker announced her and Stephen's expectancy last year while performing on Dancing With the Stars. "There I was in these itty-bitty costumes, flaunting myself, at four-and-a-half-months pregnant," she says of dancing while pregnant. Allison further explains, "I had to go [to the restroom] what felt like 20 times during a show, and I needed three people to help me peel the outfit on and off each time. I couldn't do it by myself! We joked that my costumes should have been made with strategically placed snaps."
Now that she is just a few weeks away from her due date, Allison is resting and preparing for her son's arrival. "I can't wait," she exclaims.
Holker also dotes on her husband who is a very active parent. "I'm very fortunate that I have someone who is aware of my feelings and wants to be there for me through the whole thing," she says. That's a good thing because baby Boss is "a very active little boy!"
Allison and Stephen are expecting their son to arrive later this month. Holker also has a daughter named Weslie from a previous relationship.