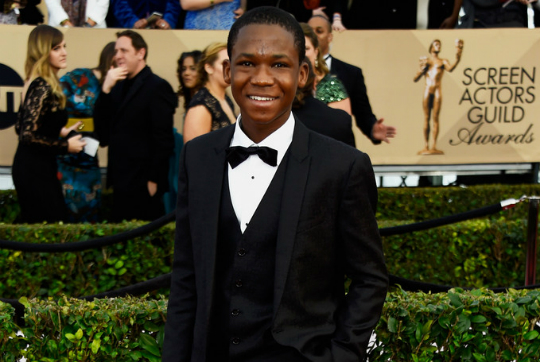 Abraham Attah joined Idris Elba and other stars at the 22nd Annual Screen Actors Guild (SAG) Awards. The ceremony was held at the Shrine Auditorium in Los Angeles on Saturday.
Abraham shared a few laughs with Idris onstage while moving the night's events along. Abraham also took a few pictures with Elba's daughter, Isan, who wore a beautiful blue and white dress to the awards ceremony.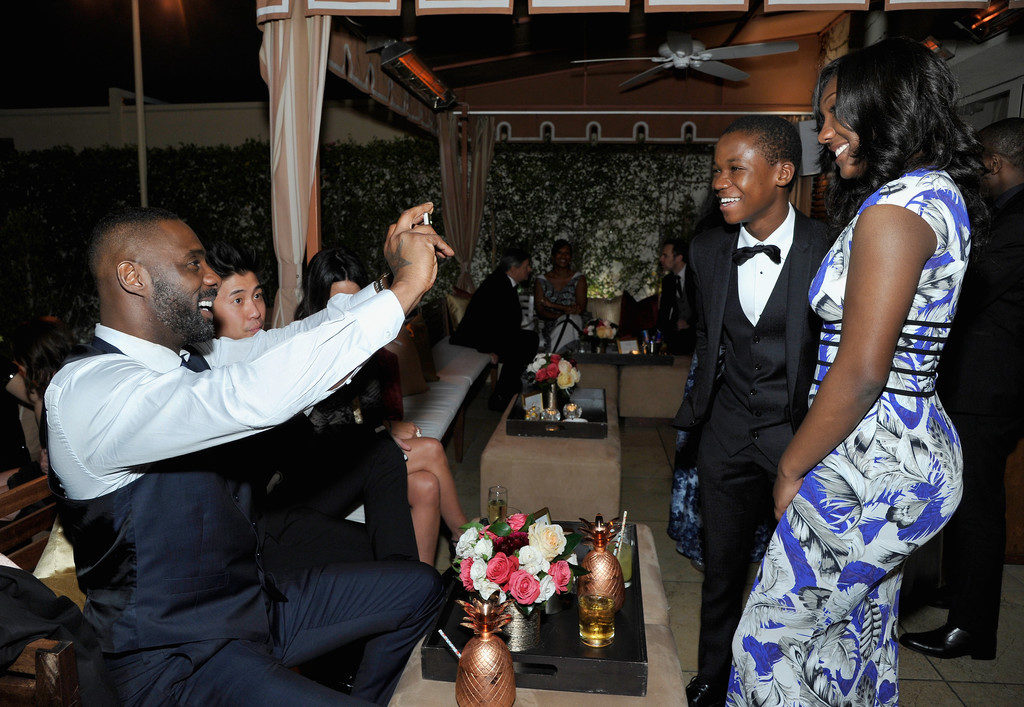 Idris and Abraham worked alongside one another is the hit Netflix film Beasts of No Nation. Attah stars as one of the teens in military training under the leadership of Elba's ruthless character. Attah performed so well in the film that he was given two awards for his work.
"We were playing football in front of a school, and a white man came and said we need some boys for a movie," Abraham said of his role. "So we went and we auditioned at a TV station in Ghana, and I was cast."
Beasts of No Nation is Abraham Attah's first acting gig.
Photo: Getty Images