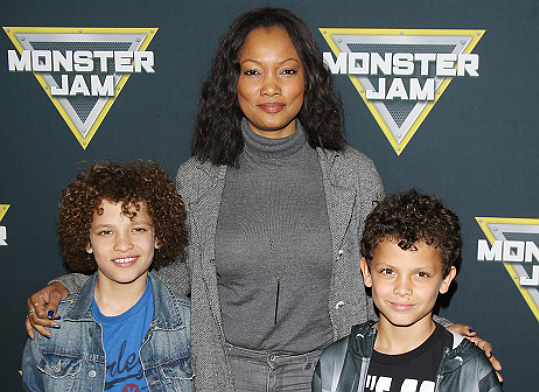 Garcelle Beauvais and her sons, Jaid and Jax, were three among many to attend the 2016 Monster Jam last week. The highly anticipated event was held at Angel Stadium of Anaheim and featured several motor sports racers.
Monster Jam has been a central showing in Orange County for years. Attendees look forward to watching professionals put their best skills on display, and the main attraction of the event is always the monster truck showing that amazes thousands every year. Jaid and Jax probably had a front row seat at the showing and cheered while accompanied by mom.
Although Garcelle and her twin sons' father, Mike Nilon, are no longer together, the actress co-parents well with her ex-husband. "I think it's important not to bad mouth the other parent," she said during one interview. "I feel like no matter what happened between the adults, between me and my ex-husband, it has nothing to do with the kids, and they're going to love him."
She further explained, "I think it's really important to try to put the kids first. Take the higher road, and don't make it about them. Don't make it their story. And for me, because I didn't grow up with my dad I now understand how important it would have been if he had been in my life. So, I don't want my kids to miss that."
Garcelle Beauvais is the proud mother of three kids.
Photo: Getty Images