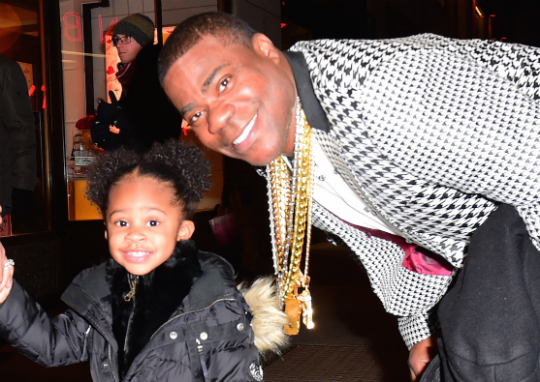 Tracy Morgan is on the fast track to recovery, thanks to his wife and daughter. The comedian tells Jimmy Fallon that his family made him want to strive for a better life after his accident.
"That's the reason I survived. For her. Her and my wife," Tracy says. "Those are my star players." The comedian goes on to tell Fallon that seeing 2-year-old Maven walk for the first time "inspired me to get out of my wheelchair and take my first steps."
He further explains, "One day I saw her running down the hall in a doo-doo pamper [diaper] and I started running down the hall wearing my doo-doo pamper. I was still pooping on myself… I liked pooping on myself," he jokes.
Maven is Tracy Morgan and wife Megan Wollover's only child together. The comedian also has three adult sons named Gitrid, Malcolm and Tracy Jr. from a previous relationship. Watch a clip from the comedian's upbeat interview on 'The Tonight Show' below!
Photos: Splashnews