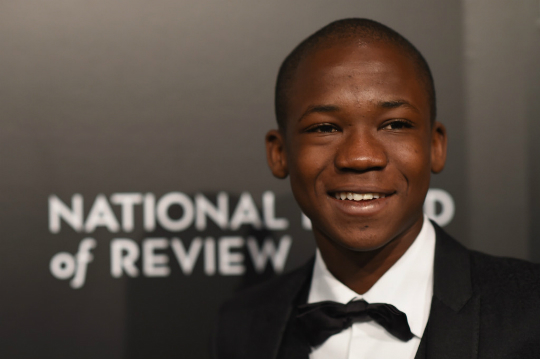 Abraham Attah was one of many celebrities to attend the 2015 National Board of Review Gala in New York City on Tuesday. The event was held at Cipriani 42nd Street.
The young star, who wore a tuxedo to the event, has been getting much attention since making his acting debut in Netflix's Beasts of No Nation last year. Attah has even received a nomination for an award at the 21st Critics' Choice Award.
Although this movie was Abraham's first, the teen was incredibly responsible in learning his lines and taking direction on set. "Abraham was one of the more responsible kids there, keeping the other kids in check, telling them to pay attention or explaining things," said director Cary Joji Fukunaga. "He's a serious guy, and he liked telling people what to do."
Abraham portrays a child soldier in Beasts of No Nation. The teen worked alongside other kids his age and Idris Elba in bringing the script to life. The film made its public debut in October. See a clip from the movie below!
Photo: Getty Images