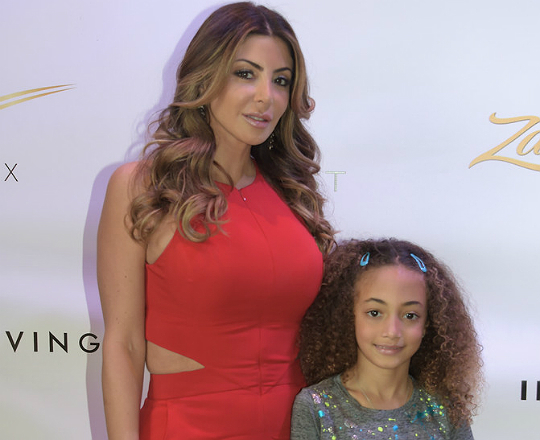 Sophia and Larsa Pippen were two of many to attend the Haute Living & Adrien Brody Cover Release Party this past Thursday. The event was held at Lulu Laboratorium in Miami, Florida, and featured the celebrity mom and daughter in semi-formal wear.
Larsa rocked a red pants suit that revealed part of her midsection while Sophia wore a pretty turquoise shirt with gray shirt. The shirt had remnants of turquoise that made the outfit complete.
Little Sophia is exploring the world of fashion as a model with the support of her family. "I encourage her to pursue her dreams and stay true to herself," said Larsa during a recent interview. "She has three older brothers who are very protective of her. As her mother, best friend, and mentor the best thing I can do is lead by example," the celebrity mom adds.
Larsa and Scottie Pippen have four children together. Sophia is the couple's only daughter.
Photo: Getty Images