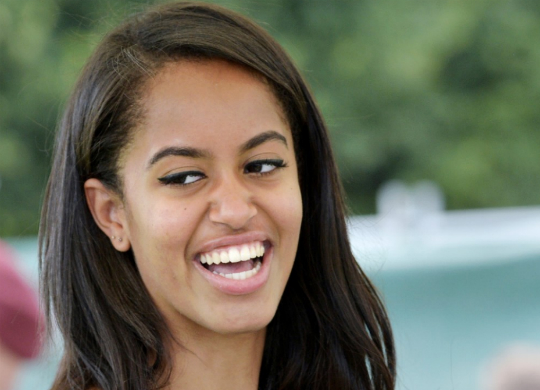 Is Malia thinking of Brown? The oldest daughter of President and First Lady Obama visited Brown University for a second time a few days ago.
The Business Insider reports that the teen returned to the Ivy League campus earlier this week. According to the news source, "students were up in arms."
This wouldn't be the first time that a president's kid has attended Brown if she decides to go to the prestigious school. Two presidents' children have called the school home since its inception decades ago.
Regardless of where Malia chooses to go, President Obama has words of wisdom for his daughter. "One piece of advice that I've given her is not to stress too much about having to get into one particular college," the president says. "Just because it's not some name-brand, famous, fancy school doesn't mean that you're not going to get a great education there."
President and First Lady Obama have two daughters. Malia will do finish out her senior year of high school next summer.