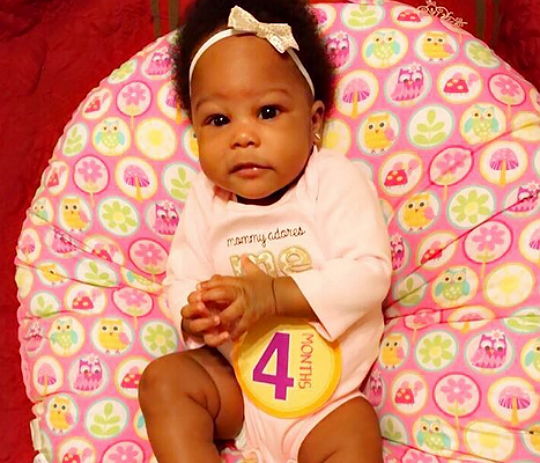 Baby Kennedi is growing by leaps and bounds. The 4-month-old daughter of Chad Johnson and Crystal Bates was recently photographed by her parents while lounging around the house.
"Baby Kennedi 'straight outta compton' photo shoot," captioned Chad underneath one of the pics. The little one gave the camera a hard expression while relaxing in her her chair. Kennedi even raised an eyebrow to show fans that she was serious.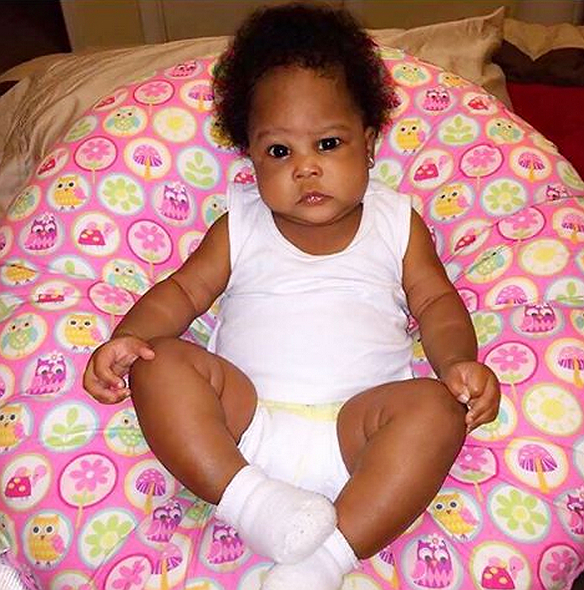 In addition to taking pictures, Kennedi has also been filmed at home. Chad shared footage of his daughter trying to enjoy lunch a few days ago. "Baby Kennedi trying to eat my lunchable and got caught," said the celebrity dad. "Her facial expression is priceless."
Chad and Crystal welcomed Kennedi on Tuesday, June 2, 2015. She was born a healthy seven pounds and six ounces "to the sound of Frankie Beverly & Maze." Kennedi is Chad and Crystal's first child together. Chad Johnson has five kids in all.
https://instagram.com/p/8maozEvrqI/