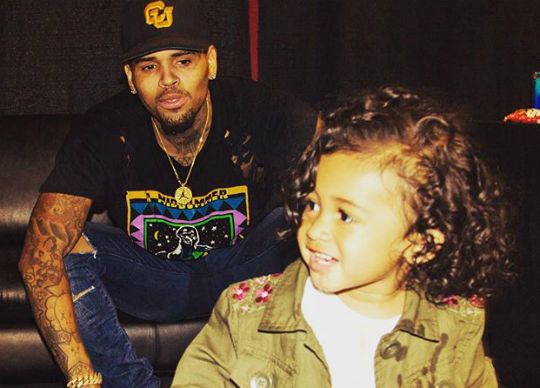 Chris Brown is on cloud nine after being reunited with his "lil munchkin." The singer recently shared pictures of him with his daughter, Royalty, while on tour. "The QUEEN," captioned Chris underneath a picture of Royalty. The little one was all smiles in the photo.
It's been a while since Chris has spent time with his daughter because of a pending lawsuit with Royalty's mom.  This past weekend, however, Chris put all the drama aside to hang out with his little girl and his parents .
"A father who taught me to stay focused. A mother who believed in her son. And a daughter that teaches me about life everyday. (DAD???? WHAT ARE THOSE???)," shared the star along with a picture of his family.
Royalty has inspired her father so much that he has decided to dedicate his upcoming album to her. "My new album will be named 'Royalty,'" shared Chris on Twitter last week. The singer's daughter is his only child with Nia Guzman.
See more pictures of Chris and Royalty below!