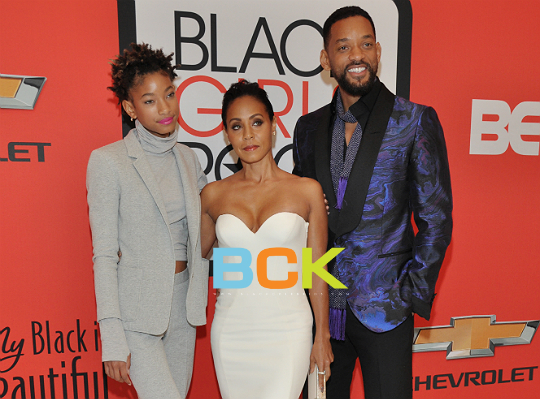 The Smiths are a family of one. Willow, the youngest member of the clan, recently took to social media to laugh at media sources that incorrectly announced her parents' divorce.
"The media thinks my parents are getting divorced like every second hahaha," tweeted Willow on Tuesday. The 14-year-old's comment comes after her father and mother debunked rumors of divorce.
"Under normal circumstances, I don't usually respond to foolishness," wrote Will on Facebook shortly after getting wind of the heresy on Monday. He went on to say, "I promise you all – if I ever decide to divorce my Queen – I SWEAR I'll tell you myself!" Jada later tweeted, "My king has spoken," in full support of her husband.
Will and Jada Smith have two kids, Willow and Jaden, together. Will also has a son named Trey from a previous relationship. The star couple have been married for nearly two decades.