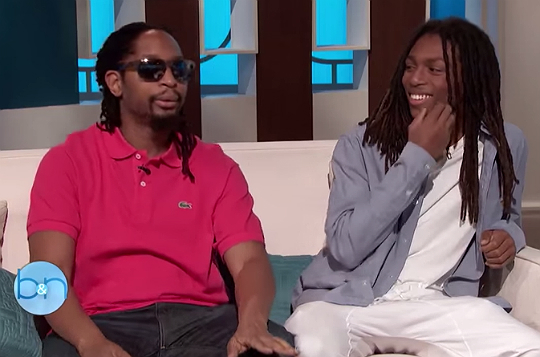 Lil Jon and his son DJ Young Slade, stopped by the 'Boris and Nicole Show' a few days ago to talk about their careers that mirror one another. Young Slade told the star hosts what inspired him to follow in his father's footsteps as a disco jockey.
"My mom was sick and my dad was like, 'Hey come to this party with me. I'm DJing tonight,'" said the young star of his first gig. "I was eleven [years old] so I was just like, 'Oh, okay.'"
While Lil Jon agreed with the majority of Young Slade's recollection, he corrected his son on one aspect. "It wasn't a party," said the celebrity dad. "It was an awards show. It was a skateboarding awards show."
Many people have false perceptions of rappers and their kids, and Lil Jon and his son are no different. "The number one perception people have of me is that I'm always screaming," shared Jon while elevating his voice. "I'm not always screaming ladies and gentlemen," added the star. "I get the opposite," said DJ Young Slade.
Although Hollywood can be distracting, Lil Jon's son remains focused with the help of his parents. "My parents keeping me grounded. [They make] sure I'm always staying in the right places," explained the young star. Watch DJ Young Slate and Lil Jon on 'Boris and Nicole' below!