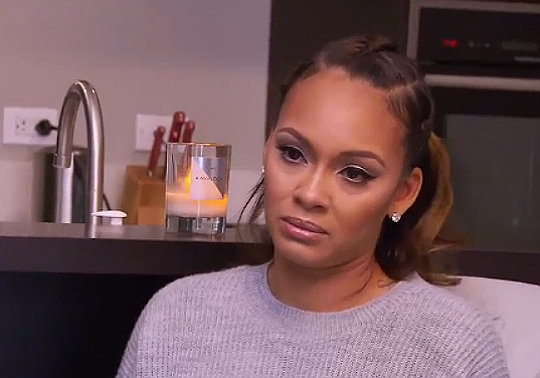 Anyone who watched the first episode of 'Livin' Lozada' on Saturday saw the heartbreak that Evelyn Lozada endured when telling her daughter that she was pregnant for the third time around. Although such news is usually joyous, Evelyn was torn over the strong possibility of her suffering a miscarriage.
"It's not good," Evelyn told Shaniece. "When I was on my way here, [the doctor] left me a voicemail. She said that my hormone levels have dropped," explained the star. "When you're pregnant, your hormone levels are supposed to be in the thousands. [Mine] went all the way down to 50…Most likely, I'm going to end up miscarrying the baby."
Evelyn told her daughter that she was pretty much "waiting for [the miscarriage]" to take place before being overcome with emotion. Shaniece also shed a few tears as she listened to her mother talk about the joy that she felt when first hearing of her expectancy.
"I was like, 'Maybe I'll have a boy.' Then I was like, 'Maybe I'll have a girl, and she'll be like Sha and we could dress her up,'" shared Evelyn.
Fans will have to continue tuning into the show, which airs weekly on OWN at 9 p.m., , to learn the end result of Lozada's expectancy. The Reality TV star already has a son named Carl Leo with fiance Carl Crawford. Shaniece is her child from a previous relationship.