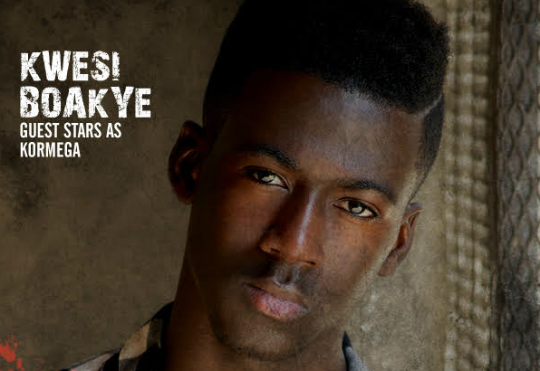 Tune in Tonight, June 29th at 10/9c to watch Kwesi Boakye,16, star as "Kormega" on TNT's Murder In The First. Boakye has already made a huge name for himself starring in blockbuster films such as Tyler Perry's "I Can Do Bad All By Myself" , "40 , NAACP Image award nominated "Unconditional. He will be playing the lead role of "Billy' in the Indie film "Pocket Listing", slated to hit film festival circuits later this year.  Want to know what the teen star has been up to lately. Read below to find out!
Kwesi has Hollywood and international film festival circuit buzzing over his performance in the film project "Sketch"

 where he plays a non verbal autistic kid struggling with expressing himself to the outside world 

through drawings. He won Best Actor at the 2015 Pann African Cannes Film Festival, Special mention at the Iceland Film Festival  and the film won the Audience Award at Urbanworld Film Festival. 

Kwesi has also lent his incredible talent to many top rated television shows including being a series regular cast on Ray Romano's

 "Men of a Certain Age", "Mind Games" with Christian Slater, "Touch", "The Mentalist", "Hawaii Five-O" playing Sean P. Diddy Coombs son, "Southland", "Community", "Hawthorne"

 and many more.

Kwesi also adds voice overs to his large repertoire, he voiced several seasons in the lead role of  'Darwin Watterson' for Cartoon Network's hit animated series The Amazing World Of Gumball. The show has won multiple BAFTA'S, Annie Awards and an International Emmy's Award.He is also the voice of "Gossamer" on WB's Looney Tunes. Keep an eye on this rising star!