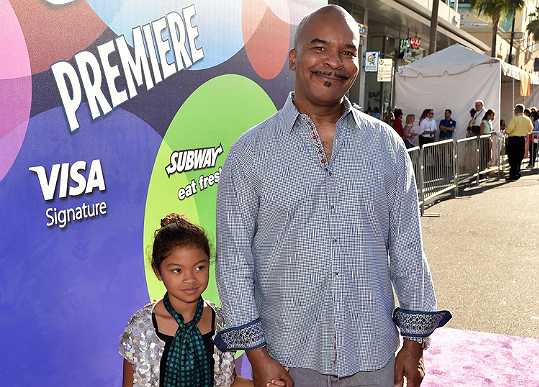 It was a father's day out for David Grier and Kenny Lattimore who attended the premiere of Disney and Pixar's Inside Out on Monday. The screening was held at El Capitan Theatre in Hollywood, and featured Lattimore and Grier on the red carpet with their kids.
David held his daughter Luisa's hand as photographers took pictures. The little one was ready for the spotlight as she showcased full confidence while standing beside her father. Luisa was also fashion forward with gray pants and sweater that was accessorized by a satin scarf.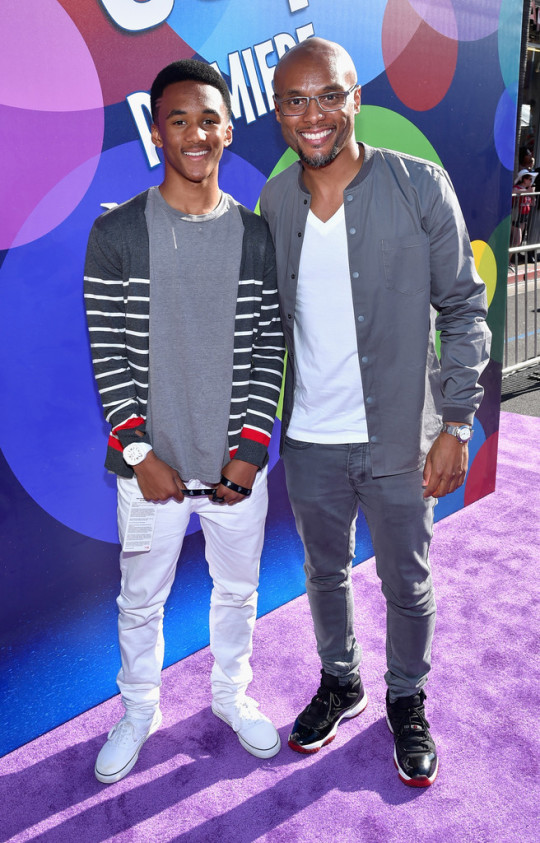 Kenny Lattimore and his son were also the stylish pair who also wore gray. The father and son appeared to be going for the the "twins" look as their outfits were in color sync from top to bottom. Even Kenny's shoes, which were black and red, matched his son's outfit in some form.
Inside Out is a film about a girl named Riley who experiences culture shock when she moves from the Midwest to San Francisco. The youngster relies on her family and friends to get her through the various challenges associated with moving to a new home.
The Disney and Pixar film is expected to make its public debut on Friday, June 19, 2015. See up-close pictures of David Grier and Kenny Lattimore with their kids below.
Photo: Getty Images