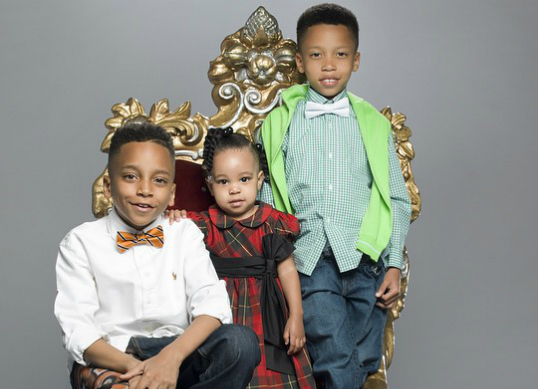 Rodney Hill Jr. rang in his tenth birthday this past weekend with family and friends. In preparation for his "Fresh Prince of Bel-Air" themed party, the youngster dressed up and took a few pictures with his younger brother, Romelo, and sister, Laiyah.
"My Brothers Keeper," captioned proud mom Monica Brown underneath a picture of Rodney and Romelo relaxing in a chair fit for a king. Monica also shared a picture of precious Laiyah who was royalty in her own right. "Nothing comes between a Princess and her purse," shared the star.
Although the show went off the air years before little Rodney was born, Monica told fans that her son wanted to have a "Fresh Prince of Bel-Air" type of party because he loves the re-runs and Will Smith.
"Rocko came up with theme with his father and even had his dad get him the haircut long before the party," said Monica. "It's funny some would think the idea didn't belong to him with the countless amount of re-runs that we all love to watch but this is one of his favorite shows and as funny as Will Smith was we can all understand why."
Rodney Hill Jr. was born on May 21, 2005. He is Monica and ex-boyfriend Rodney Hill Sr.'s oldest son. See more pictures from Rocko's birthday photo shoot below!
Photos: Derek Blanks