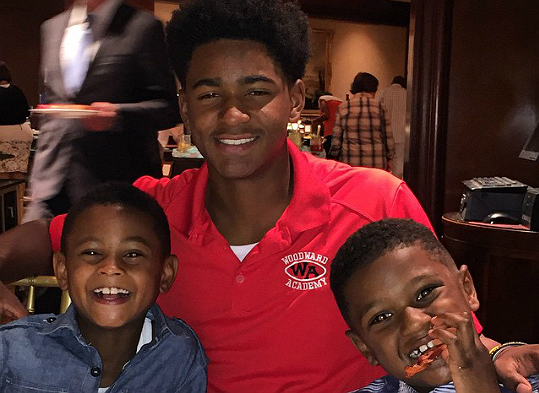 While may celebrity moms have been in celebration mode this week due to Mother's Day, which was this past Sunday, Tameka Raymond has be one to identify with parents who were not as excited to see the holiday come around. The mother of five wrote a touching open letter days before Sunday's big event that explained why Mother's Day has become a difficult holiday for her to celebrate.
"On the days right before it, it never fails, I can feel my heart beating a little faster, my head feels a little heavier, and my knees slightly shake," wrote the star. "I am the proud mother of 5 boys, whom I (back in 2009;-) affectionately nicknamed my 'Five Heartbeats,' for the last two years, I have celebrated with only four."
Tameka lost one of her 'Heartbeats,' Kile, in a boating accident back in 2012 and, as she explained in her letter, life has never been the same. "The loss of my Kile has caused a strange, emotional arrhythmia," shared the stylist. "Now, my heart always skips a beat and even feels as though it has stopped at times."
Although it mat feel as though her heart has stopped its motion sometimes, Tameka told fans that her four remaining 'Heartbeats' help her move forward. "My sons, Darrin, Ryan, Usher V and Naviyd must always know that they are more than enough," wrote the star. "They fill the space that Kile left in ways that they may never know. Just being in their presence soothes me, calms my nerves and restores my sense of purpose in this world."
Kile was Tameka Raymond's son with Atlanta-based entrepreneur Ryan Glover. The stylist also has two sons, Naviyd and Usher V, with singer Usher Raymond.