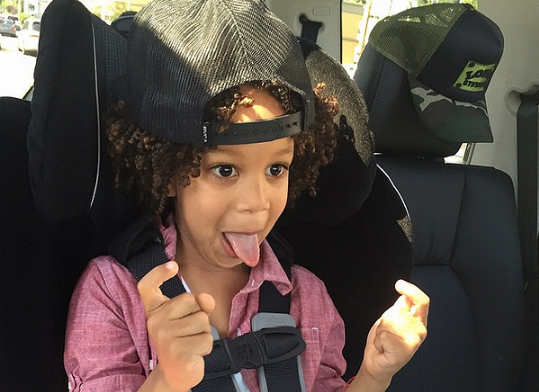 Cree Hardrict is one cool little dude. The tot recently spent the day with his parents, and his style was similar to his father's fashion sense.
"Like daddy…like son… Hat to the back with the shades on," shared mom Tia Mowry-Hardrict along with a picture of her husband, Cory Hardrict, and son walking together. The actress also shared pictures of Cree by himself that showcased his humorous side. "This guy," captioned Mrs. Hardrict underneath one picture of her little one making a silly face. "I'm in," added the star.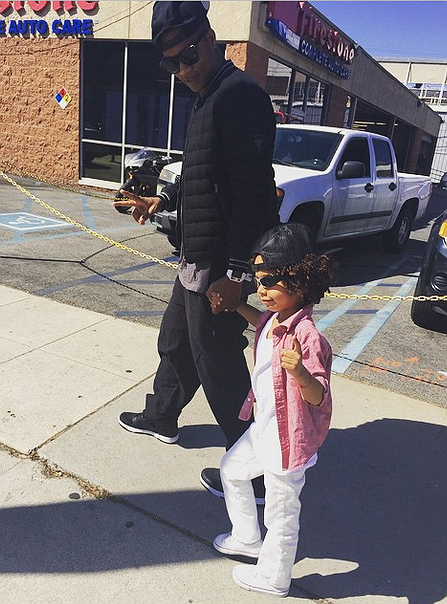 Fans of Tia can see more of her son on the actress' cooking show, 'Tia Mowry at Home.' Hardrict recently told media that her son and husband motivated her to do the series. "A main reason why I did [Tia Mowry at Home] is because I wanted people to know a personal side of me, which is my cooking and who I cook for — my family, friends and my husband," said the star.
Although Cree and Cory will be involved in the show, they will not be the focus of Tia's series. "The focus is the cooking and yes, having a great time with my family and friends, but there will be NO controversy," shared the star. She further explained, "I like to protect my marriage, I like to protect my son so you will not be seeing any of that. I'm willing to show, but there are certain things that I will keep private."
Cree is Cory and Tia Hardrict's only child. He will celebrate his fourth birthday next month.