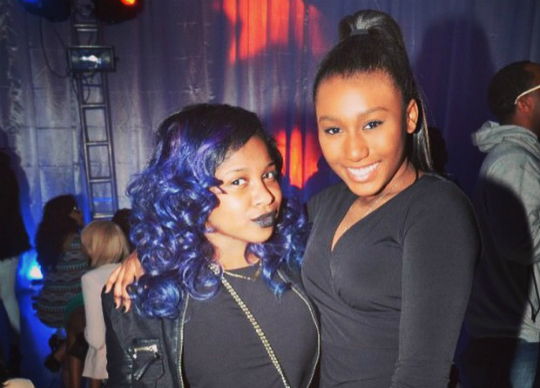 Celebration was in full throttle as Reginae Carter and Noelle Robinson came together to commemorate Kyambo Joshua Jr.'s birthday earlier this week. The teens looked fabulous and were ready to party at the star-studded event.
Kyambo Joshua Sr., and business mogul Erica Bowen made every effort to make their son's celebration a success. As Erica told media, "KJ is a great kid and his father and I wanted to give him a great party to celebrate becoming a young man."
The party certainly was memorable with an incredible concert that included Dope Boy Cash Out, DJ Fresh, and Yo Gotti. There were also a number of activities in which attendees could participate, and two cakes that took creativity, as it pertains to the culinary industry, to another level. Several guests, including Reginae, took pictures with Kyambo Jr., and wished him well on his special day.
Reginae could certainly identify with having family and friends around to celebrate one's sweet sixteen birthday. After all, it was just a few months ago that she was the recipient of a fabulous party that commemorated her sixteenth birthday. Like Kyambo, Reginae had a star-studded event that featured Nicki Minaj as entertainer, and received two luxury cars from mom and dad.
Reginae is Lil Wayne's only child with ex-wife Toya Wright. Noelle is Cynthia Bailey and Leon Robinson's daughter. See more pictures from KJ's party at Freddy-O.