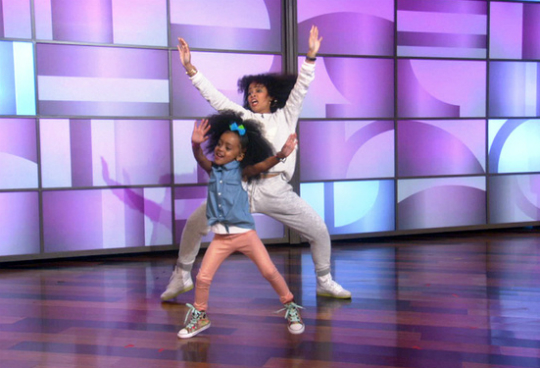 Everyone's favorite little dancer, Heaven King, performed another amazing routine on Friday's  "The Ellen Degeneres show". Four-year-old Heaven and her mom Tianne did a special dance number to Beyonce's song, 7/11.
VIDEO: Watch Heaven's Performance Here
After ther performance, Ellen asked Heaven what she has been up to and the tiny dancer responded that she is now teaching classes and that she has "a new brother in [her] family. He is not a human, he is a puppy."
As for what she wants to be when she grows up? Heaven doesn't want to be "a dancer" because she already considers herself a dancer. She would like to be a "star and a driver".

Photo: Ellen